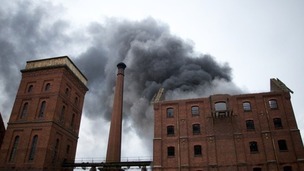 Police are treating a huge fire at an iconic derelict building in Sleaford as suspected arson.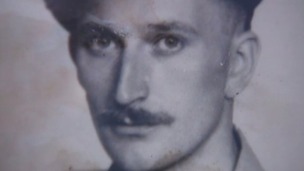 Fundraising is underway for a memorial for a Sheffield world war two veteran who had no living family. But hundreds attended his funeral.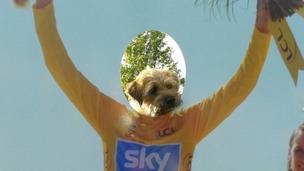 We have pulled together some of our favourite pictures and tweets from across the weekend of Le Grand Départ. Did your shots make it in?
Live updates
Government delay over gay marriage dissolution row
A South Yorkshire couple who may have to dissolve their civil partnership in order to get married say they wouldn't have entered the legal tie if they'd known marriage would be an option so soon after.
Paul and Michael Atwal-Brice, and their lawyer Zoe Round, spoke to Calendar earlier about the issue.
Details of Yorkshire Festival 2014 revealed
Final details of the cultural festival organised to run alongside the Grand Départ have been unveiled.
Shoppers watched as the £2million Yorkshire Festival was kicked off at Trinity Leeds, as Kate Walby reports:
Advertisement
Government delay over gay marriage dissolution row
The government has asked for more time to consider the case of a couple who want to have one of the first same sex weddings in the UK.
Paul and Michael Atwal-Brice, from Thurnscoe, near Barnsley, hoped to get married on the first available day in March.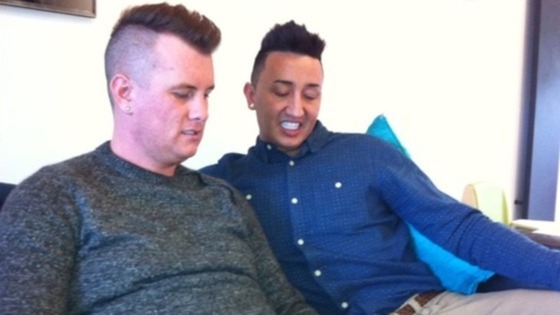 They've threatened the government with legal action because they believe it breaches their human rights, the deadline for a response passed yesterday. Until now the Department for Culture Media and Sport has insisted it can't make the changes straight away.
We've been to visit the husband and wife team aiming for glory at the Winter Olympics.
Shelley Rudman and Kristan Bromley, who are both based in Sheffield, are part of the 56 strong Team GB squad that will compete in Sochi in Russia next month.
Fresh appeal for information over Simon Holdsworth killer
Detectives investigating the murder of a man in Sheffield before Christmas have renewed their appeal for witnesses.
Simon Holdsworth's body was found in a field in Hackenthorpe. Police say they are looking for anyone who held a grudge against him. One man has been arrested and released on bail.
Sub Lt Phil Etheridge says anyone in the area could have vital information:
A courier company is helping with a special delivery to keep Yorkshire Air Ambulance (YAA) on the move.
Leeds-based Dynamic Despatch now transports helmets worn by the air ambulance's pilots from its Wakefield base to West Sussex for regular safety testing.
The helmets are collected once or twice a month and are taken by next-day delivery to Headset Services, in Shoreham-by-Sea.
Andrew Edwards, managing director of Dynamic Despatch, said: "Yorkshire Air Ambulance is a tremendous asset to this region. We are proud we're able to support the charity and play a part in ensuring its safety.
"At Dynamic Despatch we understand the need for rapid response, safety and reliability and when Yorkshire Air Ambulance contacted us we didn't hesitate in saying we would help."
Dynamic Despatch transports the helmets free of charge. It has also joined YAA's Yorkshire Business Supporters Network.
Neale Jacobs, office and operations manager for YAA, said: "The service that Dynamic Despatch are providing to Yorkshire Air Ambulance is invaluable.
"We have around 25 helmets that need servicing down South each year - having to pay to have them couriered there and back each time would become extremely costly for the charity, but with the help of Dynamic Despatch we are able to avoid these costs.
"We cannot thank them enough for their generosity and support. As an independent charity, gestures such as this are extremely important to us."
Advertisement
Lincolnshire PCC wrong to suspend police chief
Lincolnshire's Police and Crime Commissioner has been told he was wrong to suspend the county's temporary Chief Constable, a move that has cost taxpayers more than a £160,000.
A report into the lessons learned reveals Alan Hardwick ignored legal advice when he suspended Neil Rhodes. Mr Rhodes is now confirmed as the new chief and Mr Hardwick said today the pair had moved on.
Chris Kiddey reports:
Wakefield's councillors have today voted against the Government's plans for the new HS2 high speed rail network. At the meeting of full Council councillors made it clear that Wakefield welcomes investment in the rail network in the North and called for a package of transport investment measures.
They put forward an investment package proposal aiming to give better value for money and to better address the economic problems facing both the Wakefield district and City Region.
Load more updates