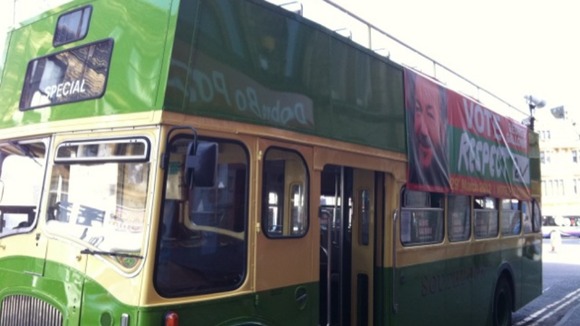 The bus has been prepared, a throng of cameras and reporters await its departure to carry a triumphant George Galloway through the streets of Bradford. Details of his route remain sketchy, as does the time he is due to leave.
No stranger to attention, the new MP for Bradford West has been attracting plenty of it, with dozens of people arriving at the solicitor's office he is using as a base to catch a glimpse of him.
One onlooker said: "I think to call it a 'Bradford Spring' is a bit much, but this has shown people how their vote can make a difference. I don't think something like this will happen again but it's got everyone talking hasn't it? And they talk about voter apathy?"