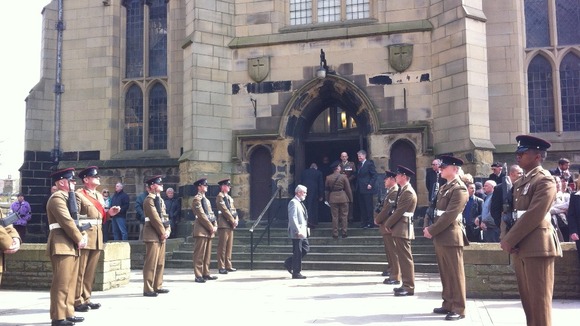 Hundreds of people are lining the streets of Huddersfield town centre to pay their respects to Private Anthony Frampton.
The 20-year-old died with five comrades from the 3rd Battalion the Yorkshire Regiment on March 6 in Afghanistan when their armoured vehicle was blown up by an improvised explosive device (IED).
His funeral at Huddersfield Parish Church at noon will hear tributes from his commanding officer, family and friends, and the reading of his last letter home by his mother Margaret.