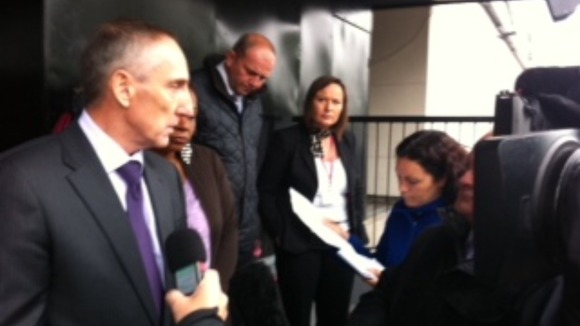 Det Supt Terry Mann on the steps outside the Sheffield club where Joshua Green was stabbed to death in the early hours of New Year's Day.He made a fresh appeal for information despite already speaking to many of the people in the club that night.
"While many people have provided us with statements others have chosen to stay silent or have refused to help."
Four people are answering bail in relation to the killing but no-one has been charged.