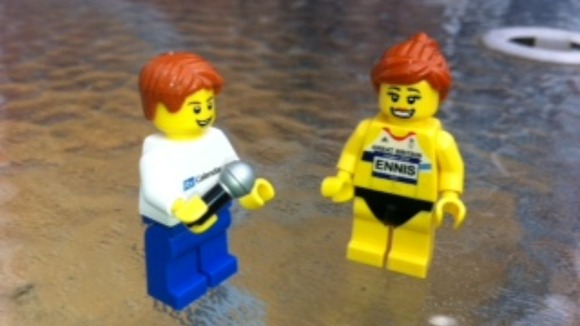 There has been a lot of talk about how to honour Sheffield's Jess Ennis since she won her Olympic title - even renaming roads and parks in the city have been suggested.
But one South Yorkshire couple are thinking a little smaller as they pay tribute. Lego fanatics Caroline and Nick Savage wanted to honour Jess in the only way they know how.
You can't buy Jess, as her figure is custom made with hours of work going into each one.