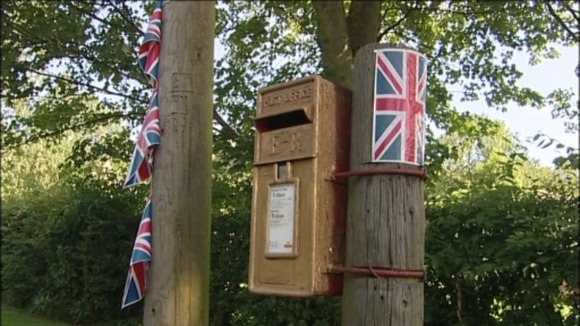 Residents of Bramhope, near Leeds, have welcomed the sudden and mysterious appearance of a "Gold" postbox in their village, in honour of the Brownlee brothers.
Some people - and obviously the person behind this artwork - are annoyed that the nearby village of Horsforth is home to the official Gold postbox to celebrate Alistair Brownlee's Gold Medal.
The brothers were born and spent their early years in Horsforth but now live in Bramhope. The painting of the postbox by an anonymous fan and display of Union Jacks has been welcomed by residents.