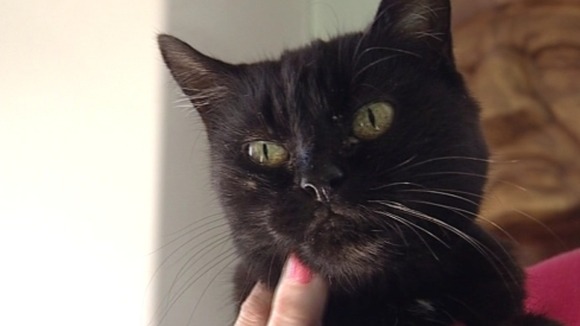 A woman is looking to reunited a cat with its owners after it was found in Harbrough, near Grimsby six years after it was reported missing in Wales.
Rona Renyard discovered the black cat on her way to fitness class and after taking it to the vets she learned from its microchip history that it had been reported missing in 2006.
She is now hoping the cat's owners will come forward.