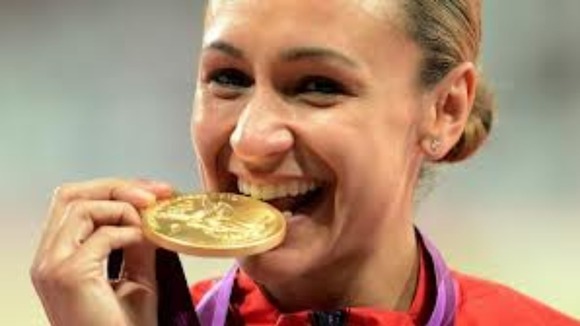 Olympic golden girl Jessica Ennis will unveil her new plaque on Sheffield's Hollywood-style Walk of Fame when she returns to her home city. The 26-year-old heptathlon gold medallist, 26, will be honoured at a civic reception in Barkers Pool in the city centre.
She will reveal the tribute, which will have been given a golden hue, on an outdoor stage before it is set into the pavement. Ennis's name was initially added to the walk - which resembles the famous Walk of Fame tourist attraction on Hollywood Boulevard - last year.
It sits alongside those of other Sheffield stars including actor Sean Bean, singer Joe Cocker and athlete-turned Games organiser Sebastian Coe.
Crowds have been asked to wear gold, nearby trees and lamp posts will be draped in the same colour and Sheffield Lord Mayor Councillor John Campbell will officially welcome the Olympian home.