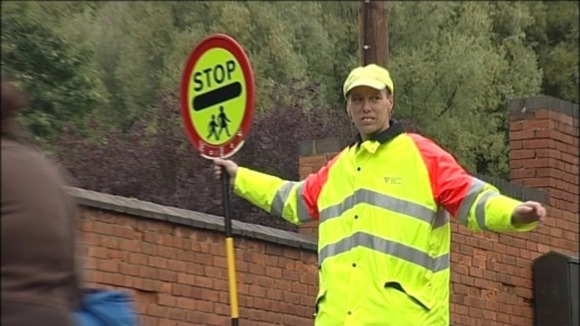 Two lollipop men have today been recording the actions of motorists at their crossing, which was recently branded 'the most dangerous in the county'.
The two - who supervise the crossing outside Monks Abbey Primary School - have been filming with body cameras strapped to their chests.
It is after one of them was hit by cars three times. The footage will only be accessed in the event of an incident and will be used as evidence in court.