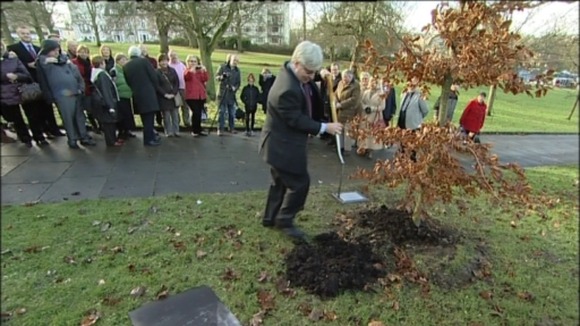 The UK's first memorial to people affected by the drug Thalidomide has been dedicated in Harrogate.
The memorial, a 16ft copper beech tree and plaque, commemorates babies born with a range of disabilities caused by the drug.
Thalidomide was prescribed to pregnant women in the 1950s as a cure for morning sickness but withdrawn in 1961.
The memorial has been paid for by Harrogate businessman, Guy Tweedy, a Thalidomide survivor.
Mr Tweedy, whose has shortened arms and fused fingers, said: "It killed thousands of babies in the womb and in their first years of life.
"It left thousands more with terrible deformities and affected the lives of thousands of families around the world."