Calendar Sport
Hannah Cockcroft to be made Honorary Freewoman of Calderdale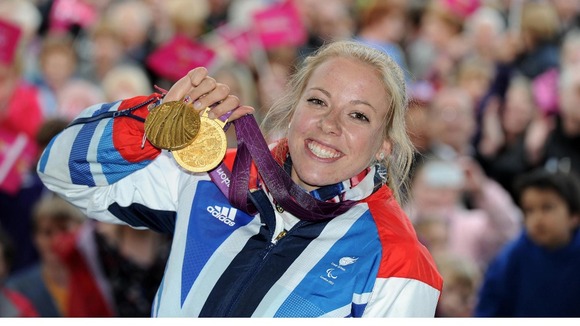 Double gold medallist Hannah Cockroft is to be made an Honorary Freewoman of the Borough of Calderdale at a ceremony in Halifax Town Hall on Saturday.
The Halifax athlete, who has cerebral palsy, stormed to victory in the London 2012 Paralympic Games after winning gold medals in the T34 100m and 200m and breaking Paralympic records in both. In May 2012 Hannah became the first person to set a world record in the Olympic Stadium in the 100m.
She also carried the Olympic Torch through Brighouse. After her Paralympic triumph, Hannah was welcomed back to Calderdale by hundreds of people at a homecoming event at the Piece Hall in Halifax.
Hannah says: "It's a huge honour for me to become a Freewoman of the Borough of Calderdale. I'm very proud to be from Yorkshire and to live in Halifax, surrounded by the townspeople, who have helped me so much in the past four years to achieve my ultimate dream."