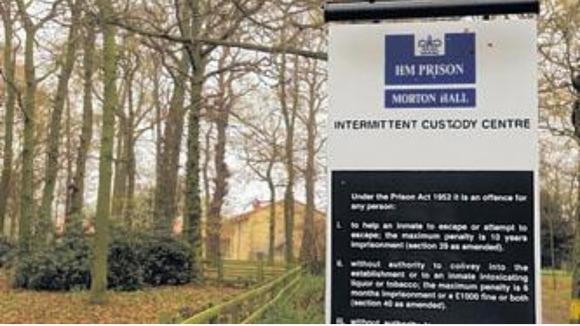 Illegal immigrants have injured five officers during a riot at a detention centre in Lincolnshire, according to border officials.
Up to 40 detainees were involved in the incident at Morton Hall immigration removal centre in Swinderby, Lincolnshire, which saw one detainee taken to hospital and led to 12 others being transferred to other centres.
Staff were injured on December 30, the UK Border Agency said, while up to 50 detainees were also involved in a protest on Christmas Day, in which no-one was injured.
Both incidents, at the former women's prison. were brought under control within an hour.
Morton Hall was opened as an immigration removal centre in 2011. It holds up to 392 foreign national offenders, failed asylum seekers and illegal immigrants.
In September last year, 18 asylum seekers went on hunger strike at Morton Hall because they did not want to be sent back to Afghanistan.