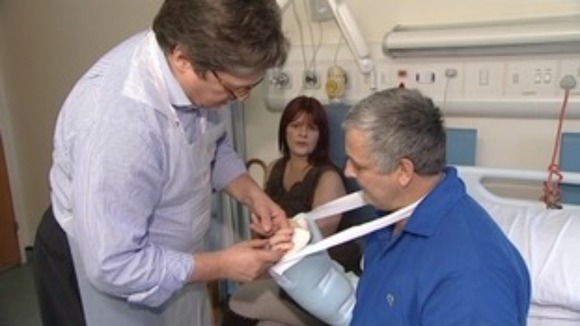 A 51-year-old man from Halifax has become the first person in the UK to have a hand transplant.
Doctors at Leeds General Infirmary (LGI) said Mark Cahill underwent the complex, eight hour-long procedure on December 27 when a donor hand became available.
They said a new technique was used which involved Mr Cahill, from Greetland, near Halifax, West Yorkshire, having his non-functioning right hand removed during the same operation as the donor hand was transplanted.
This procedure allowed very accurate restoration of nerve structures and is believed to be the first time this approach has been used, surgeons said.