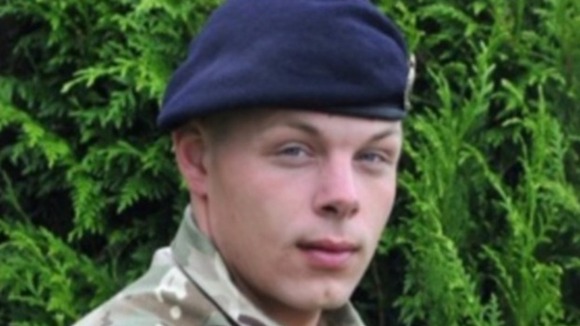 A soldier from Leeds shot in Afghanistan in an insider attack has been laid to rest in a military funeral today.
Sapper Richard Walker was described as an amazing soldier, a great friend and a devoted father to his daughter Lilly-Faith.
The 23-year-old was serving with 28 Engineer Regiment on his first deployment to the country when an Afghan soldier turned his weapon on him and other soldiers earlier this month.