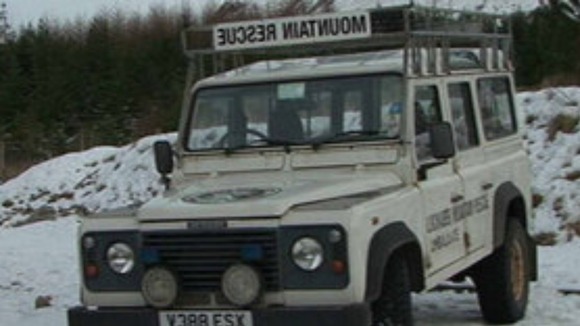 Contact has been made with a group of six university students missing overnight in the Cairngorms. More than 100 people are involved in the search for the group, all from the Leeds area, and in their 20s. The alarm was raised when one of the party fell.
Members of the Cairngorm Mountain Rescue Team struggled through difficult weather conditions to reach the casualty. A spokesman for Northern Constabulary said: "Contact has now been made with the group via phone and Grampian Police are assisting us in terms of locating them at this time.
The exact location of the group is not known but efforts are currently focused on making direct contact with them. "
The search was called off on Sunday night and began again early today (Monday) with 60 people involved after reinforcements arrived from a number of other teams.
Donnie Williamson, who is involved in the rescue, said: "Weather conditions are hellish. We can't see our knees. The access road is blocked and as soon as it is cleared, it all blows back in again so we are having difficulty getting our vehicles up the hill.
"Our boys are having to walk in front of the vehicles so they can safely negotiate the road. We struggle all night to get up on to the hill and only managed it by 6am."