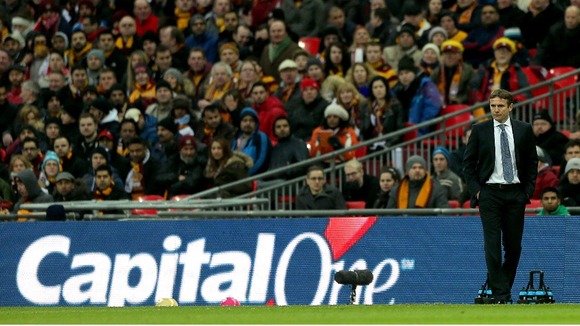 Phil Parkinson hailed his players for their success in this year's League Cup competition but said the highlight of the day was the fans.
The Bradford City Manager said he wished his side could have made the final more of a match for them.
He said: "The highlight was our supporters, throughout the game they kept behind us and they've done the city proud, they were absolutely tremendous."
Parkinson added: "We would have loved to have given our supporters something to cheer about, being in the game longer, but we couldn't. They're a good side and things didn't quite go our way, to put it mildly."