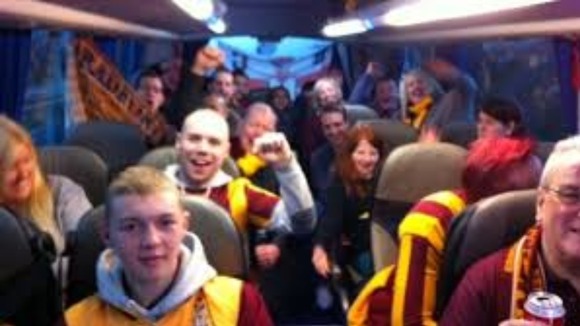 British Transport Police have praised Bradford City fans for the excellent behaviour they demonstrated on Sunday, for the Capital One Cup Final.
Inspector Pete Kooper said, "Over 3000 fans travelled on the rail network to Wembley Stadium from West Yorkshire .
"I would like to commend the fans, and the club, for the manner in which all the supporters conducted themselves throughout the day. Despite the disappointing result everyone remained extremely good natured.
"It's a testament to them that despite the exceptional numbers of fans travelling by train, particularly on the return to Yorkshire following the match where there were limited services, that there were no policing issues.
"Bradford City FC, and indeed the city in general, should be rightfully proud of the achievements of the team in reaching the final of a national cup competition and also the manner in which the fans conducted themselves throughout the day."