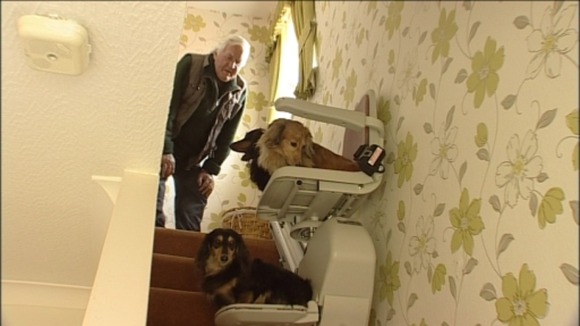 Animal lovers from West Yorkshire were so concerned about their pet Dachshund's bad back they splashed out £1,500 on a stairlift.
Sheila Lee, from Ossett, volunteers for West Yorkshire Dog Rescue, where she rescued her dog, Pippa. Pippa developed a bad back, and Sheila and her husband Harry had to fork out thousands for a spine operation.
So to stop their other two dogs, Millie and Heidi, developing the condition, they bought a stairlift.
"People must have thought we were mad", said Sheila. "But it was that or paying out thousands more.