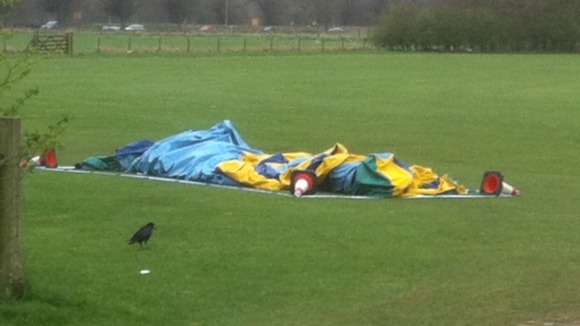 Five people, some believed to be children, have been injured and taken to hospital after an inflatable slide was blown away in Ripley in North Yorkshire.
A North Yorkshire Police spokesman said: "Officers have seized the slide and investigations are continuing at the scene.
"The Health and Safety Executive have been informed and are also attending the scene of the incident."