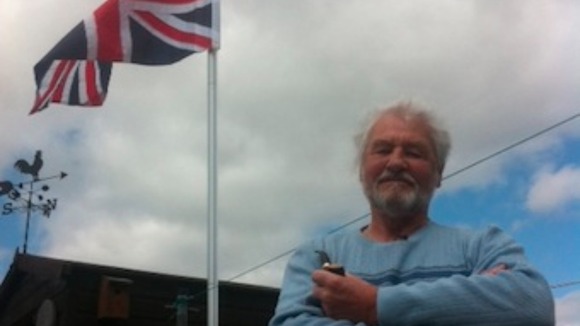 An 80 year old ex-serviceman from Hull has been told to take down a Union flag from his back garden... because it was an eyesore and made too much noise. Brian Fairfield says the flag symbolises his love for his country.
But just a few days after raising it he was told by his landlords that other residents had complained. Mr Fairfield, who has lived in Impala Way for a year and a half, joined the medical corps in 1949 and was later posted to a field ambulance in Germany.
He then joined the parachute regiment and left active service in 1951. Mr Fairfield said he had proudly hoisted the flat to the top of its mast each morning since putting it up a week ago. And that he and his wife remain convinced the flag "looks good" in their garden.