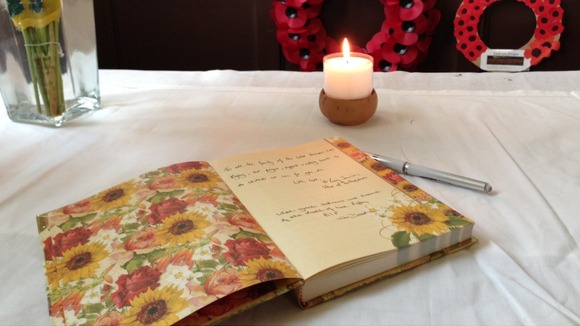 Dozens of people have attended Sunday morning prayers at Saint Anne-in-the-Grove church in Southowram, in memory of Drummer Lee Rigby.
The 25-year-old was killed outside his barracks in Woolwich, London last week.
Drummer Rigby was married in Southowram, West Yorkshire, six years ago when Lee was based at Catterick Garrison in North Yorkshire.