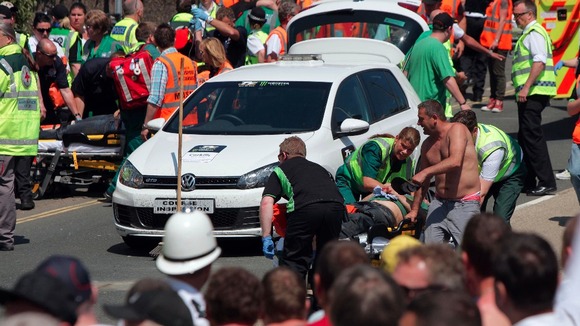 Eleven spectators were injured when a rider from South Yorkshire crashed into the crowd on the final day of the TT Races on the Isle of Man .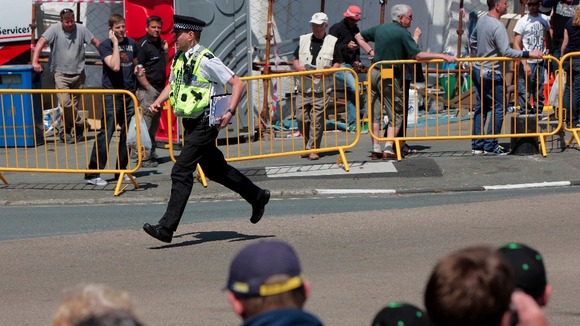 Jonathan Howarth from Barnsley, who was taking part in his first ever TT, was on the bike and was able to walk away from the crash unhurt. It happened on Bray Hill just at the start of the final race of the week long event.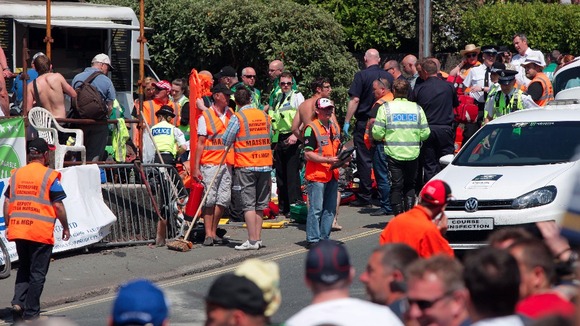 The race had to be stopped until the casualties were treated.