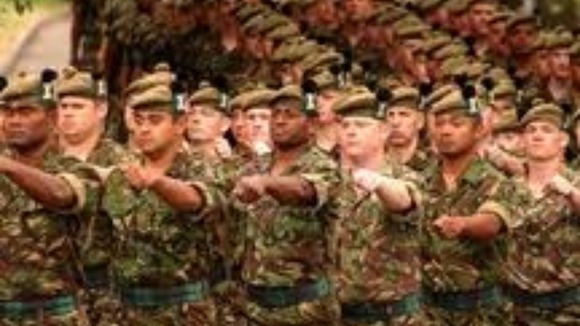 The Lord Mayor of Leeds will host a civic reception for ex-servicemen and women today as part of the city's celebrations for Armed Forces Day.
"Leeds City Council very much supports Armed Forces Day and it's been decided that the Lord Mayor will host a small civic event for ex-servicemen and women to demonstrate the city's support for, and say thank you to members of the armed forces, " said Tom Riordan council chief executive.
"Although last week's parade by the Rifles Regiment was our main event to mark Armed Forces Day, we have listened to popular opinion and have decided to hold a further event this weekend.
"The Armed Forces Day flag has also been proudly flying over the Civic Hall all week.
"We are already looking at hosting a formal event for next year's Armed Forces Day, especially to mark the centenary of the start of World War I. We hope interested parties will join us in planning for this event."
The Lord Mayor Leeds, Councillor Tom Murray added: "Last week's Freedom Parade by the Rifles Regiment in Leeds, was a very successful event which was thoroughly enjoyed by all those who took part. Leeds folk warmly welcomed and applauded the Rifles.
"I am proud of the role played by our service men and woman and I am pleased to be hosting an extra event to say thank you to these very brave individuals."