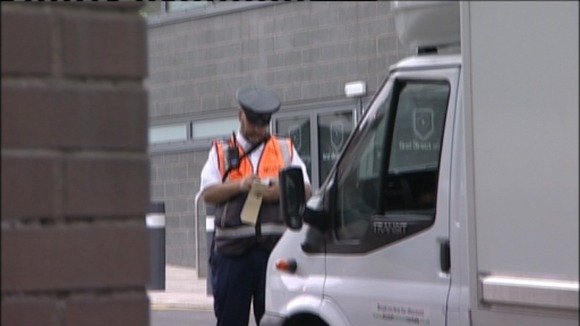 More vans connected to the Bruce Springsteen gig in Leeds last night are being issued with parking tickets - despite last night's outcry.
One of The Boss' equipment vans was given a ticket last night - a move already branded as "stupid" by council leader Keith Wakefield.
But as ITV Calendar cameras arrived today, there were more tickets being handed out.
This time they were being slapped on vans used as part of the de-rigging process.
Workers have been dismantling the VIP tent which was used for Springsteen and his supporting acts last night.
Traffic officers told us they were parked on double yellow lines - but workers said there was absolutely no-where else to put their vans.