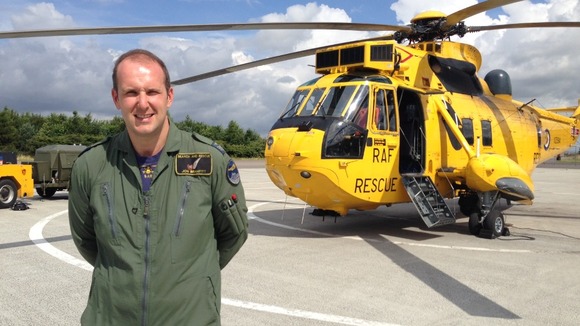 One of the RAF rescue team who saved a family stranded in a swollen river has spoken about the dramatic operation to get them to dry land. The RAF rescue helicopter from Leconfield was scrambled after a woman and two children got into trouble in rising waters in the River Ure in North Yorkshire.
"This was quite a tricky operation to carry out the rescue of a mother and her two young daughters from the swollen River Ure and it involved approximately a 125 foot winch.
They were in a precarious position and given time with rising water levels the outcome could have been worse."
Sgt Jon Bramfitt, RAF Leconfield