Yorkshire Day
Bungling officials fly Yorkshire flag upside down in London
Officials at the Department for Communities and Local Government have bungled their attempt at honouring Yorkshire Day by flying the area's famous white rose flag upside down, traditionally a signal of distress. The flag was hoisted earlier to mark Yorkshire Day.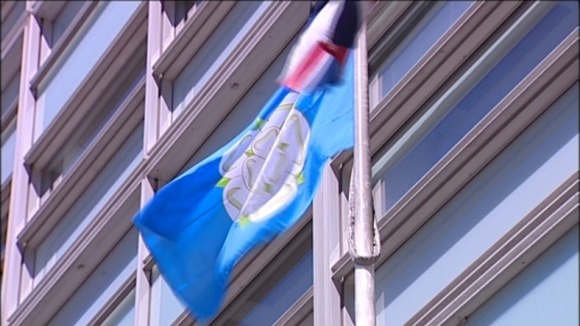 The Yorkshire Ridings Society explains on its website that the heraldic rose of Yorkshire can be used either way up, but the traditional way of flying the flag is with one white petal to the top, rather than two.
Communities Secretary Eric Pickles earlier released a statement about the flying of the flag and the day's celebrations saying "It gives me immense pleasure to see the flag of the county of my birth, Yorkshire, raised to celebrate Yorkshire Day."