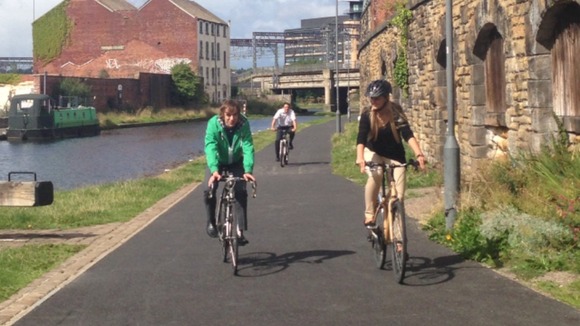 Leeds city council have unveiled their £30 million pound 'superhighway' - a dedicated cycle lane to take riders safely through Leeds and Bradford, along the Leeds & Liverpool Canal (above).
Launching the scheme, Councillor James Lewis promised that the dedicated segregated pathway would mean cyclists could stay away from cars to allow for safer journeys, and also encourage commuters to leave their cars and cycle to work.
Currently around 2% of the population of Leeds and Bradford cycle to work, which officials hope will rise significantly.
The 'Super Cycle Highway' aims to capitalise on Tour De France fever and encourage a new generation of yellow jersey riders.