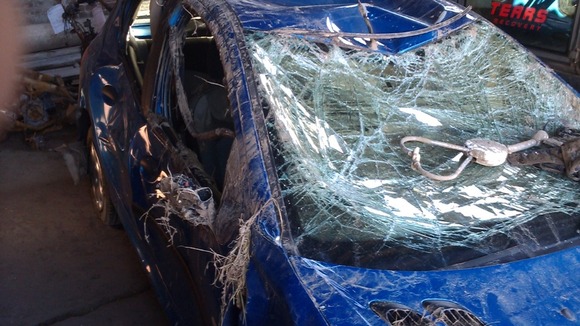 A four-month-old baby miraculously survived after her mother's car crashed into a ditch leaving her trapped under water for four minutes.
Beckie Thompson, 21, was driving daughter Imogen to nursery when she lost control of her Peugeot 206 while swerving to avoid another vehicle in Spalding. It rolled over into the dyke and landed on its roof.
The distraught mum managed to pull little Imogen from the wreckage - by which time the baby had been underwater for four minutes. A passing motorist stopped and gave her CPR.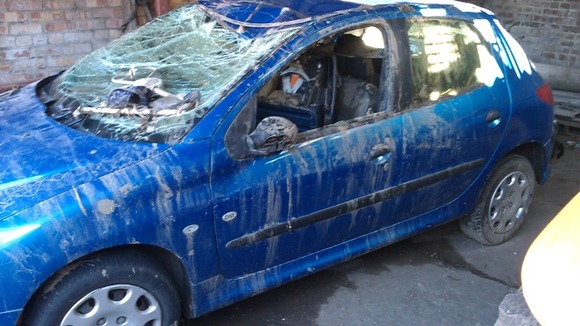 Miss Thompson said: 'It is a miracle that she is alive. For all intents and purposes she was dead for seven minutes, four in the car, then three at the roadside.
'It was like an out-of-body experience, like I was watching a soap or something. She had blue lips and blue fingertips. I really didn't think she was going to wake up."