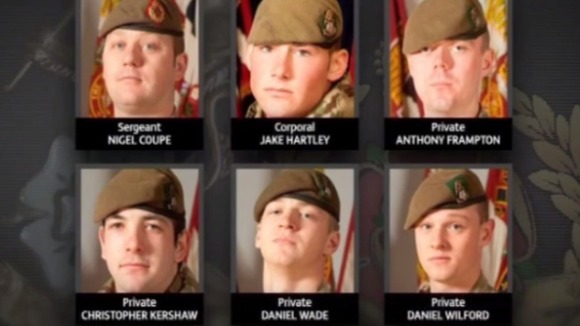 An inquest into the deaths of six soldiers killed while serving with the 3rd Battalion the Yorkshire Regiment in Afghanistan has resumed in Oxford. The troops - four from West Yorkshire - were killed when their Warrior armoured vehicle was blown apart by a Taliban bomb in March 2012.
It was the single deadliest attack on British forces since the conflict began in 2001. The inquest has been told that the vehicle became an inferno when it struck an improvised explosive device. All the men are said to have lost consciousness instantly.
Their families have been told that none stood a chance of surviving.