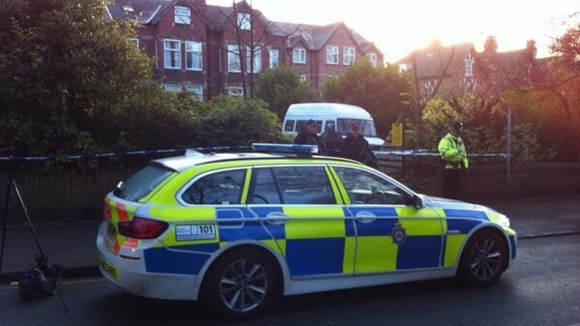 The female police officer shot today in Leeds is said to be in a "poorly but stable" condition in hospital.
Her injuries are said to be not life-threatening.
The 33-year-old Neigbourhood Response Officer suffered gunshot injuries to her face, neck and right hand when she and a male colleague went to investigate reports of a disturbance in the Hyde Park area of Leeds just after 4am.