Newly released papers from Margaret Thatcher's time at Number 10 have shown she may have planned to close over 70 pits.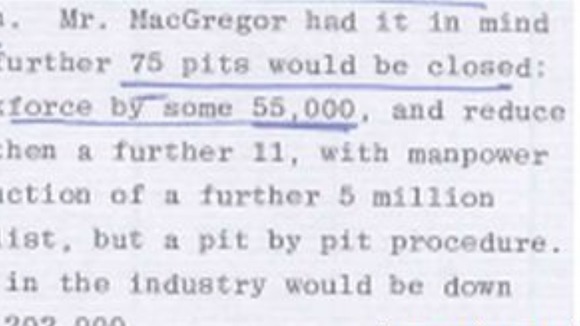 The secret "hit-list" means that the government may have been looking at a further 50 closures than the 20 that were talked about by the government and National Coal Board.
The document reveals they wanted to close the mines over a three year period.
Arthur Scargill, then leader of the Yorkshire National Union of Miners, had always claimed the government were planning to close more mines than were being discussed publicly.