The inquest heard that the ejection seat firing handle had been left in an unsafe position, meaning it could accidentally activate the seat.
Mr Fisher described a safety pin that goes through the firing handle as "entirely useless" and said its presence was "likely to mislead".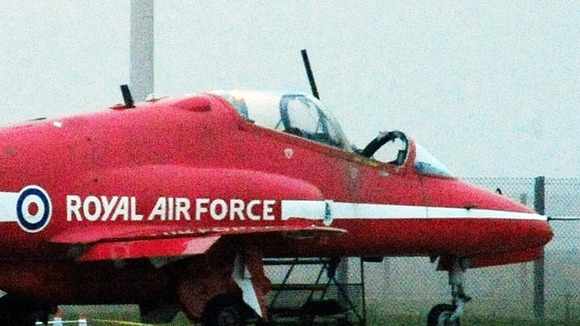 There were 19 checks carried out on the Hawk T1 between the final flight on November 4 and the incident.
The coroner said there was a repeated failure not to notice that the pin had been incorrectly housed and that the seat firing handle was in an unsafe position.
However, he said tests had showed that the pin could be inserted into the MK 10 seat even when it was in an unsafe position, giving the impression to RAF personnel that the seat was safe.
The coroner also said that Martin Baker was aware of issues with the over-tightening of crucial nuts and bolts in the mechanism of the seat which would cause the main parachute not to deploy properly.
However despite being aware of these issues since 1990, Martin Baker failed to pass on the warnings to the Ministry of Defence, the coroner said.
Mr Fisher said that, on the day of the incident, a shackle jammed and stopped the main parachute from opening and Flt Lt Cunningham being separated from the seat.