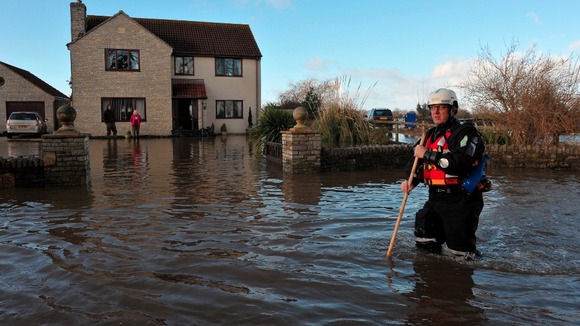 A team of firefighters from West Yorkshire is on its way to Somerset to help relieve exhausted colleagues there who have been working around the clock to help flood victims.
The team of eleven will start work first thing in the morning in Taunton as part of "National Resilience", a nationwide scheme where fire and rescue services pull together.
West Yorkshire's Assistant Chief Officer Dave Walton said:
"It's not the first time we have done this, we go and help each other out in extreme events. The West Yorkshire team will be briefed first thing then go on to relieve the local firefighters."