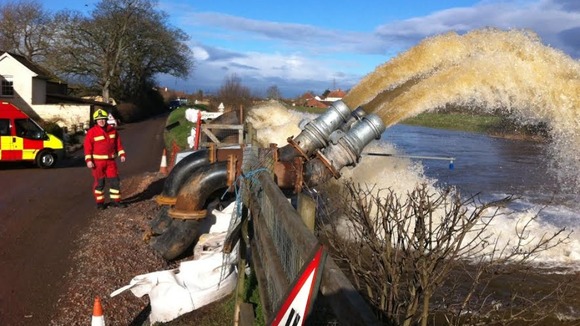 Eleven firefighters from West Yorkshire Fire and Rescue service are in Somerset to help the flood relief effort. The crew from Stanningley fire station have expertise in High Volume Pump operation and are supporting Devon and Somerset Fire and Rescue Service.
They are currently working eight miles north of Taunton, North Moor at Bridgwater.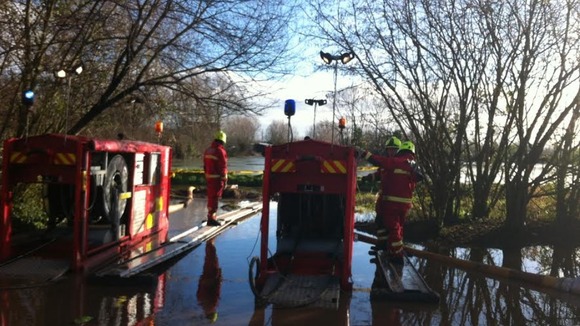 "We are moving water into a canal to alleviate the lowland flooding. Some houses in the area have been breached and have been evacuated. There are other houses under similar threat which we are endeavouring to save. "
Alan Jordon, Station Commander for Stanningley fire and rescue