A museum believes it has unearthed the worst Valentine's Day card in history.
The 100-year-old Victorian example features real facial hair stuck on the design to resemble a moustache.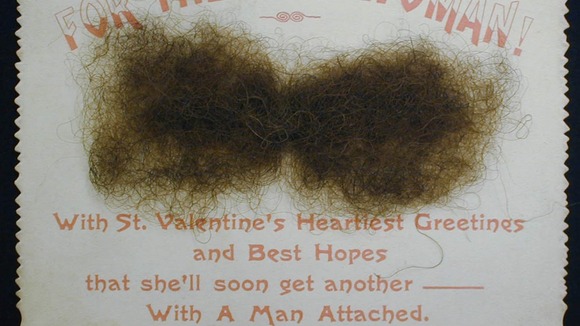 Its caption reads: "For The New Woman! With St. Valentine's Heartiest Greetings and Best Hopes that she will receive another (moustache) - With A Man Attached."
The card, which dates from around 1900, has gone on display at York Castle Museum as part of its celebration of the most romantic day of the year.