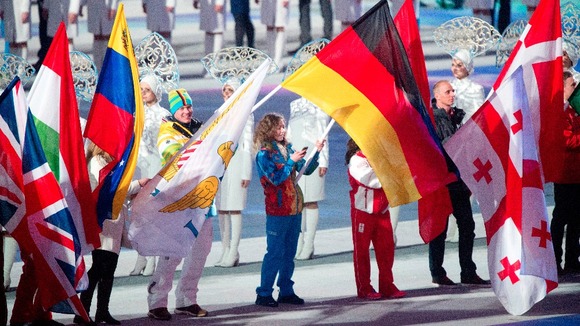 Lincoln's record-breaking skierJade Etherington, battled through the pain barrier to carry the flag at the closing ceremony of the Winter Paralympics in Sochi - but admitted her future in the sport was uncertain.
The proud 23-year-old refused to let illness deny her the chance to lead the team into the Fisht Stadium on Sunday night after it forced her out of her final race.
The athlete was laid low with an ovarian cyst rupture on Saturday night and spent much of the following day in a wheelchair due to the intense pain before managing to walk at the night's parade. She said:
"I am so honoured. I felt better in the evening for the ceremony, but I was taking pain killers. I was in a wheelchair for most of the day, but I knew I needed to stand to lift the flag."