A man from North Yorkshire has a best friend of a different variety - an 11 foot camel called Jeffrey.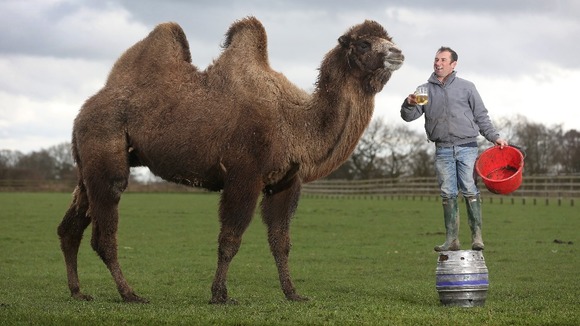 Originally from Russia, it is thought that Jeffrey, owned by Simon Grant, from Sutton-on-the-Forest, is the UK's only pet camel.
Not only that, Simon read that Camels enjoy drinking beer, so after finding this to be true, Jeffery now gets a couple of pints mixed into his feed on special occasions.
Racing camels are often given a swig of beer before races to make them livelier.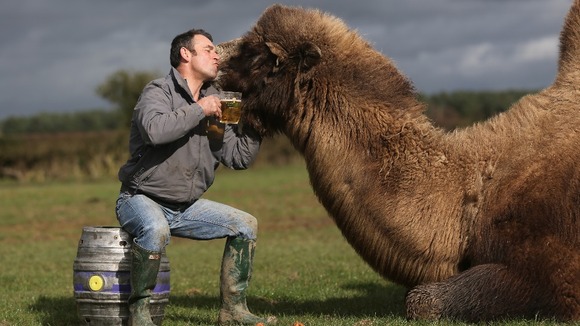 Bactrian camels can survive temperatures of around -25 Celsius, and are instantly recognisable by their twin humps.
There are thought to be around two million living in the world, but only around 800 of these are wild, living mostly in remote areas of Mongolia and Siberia.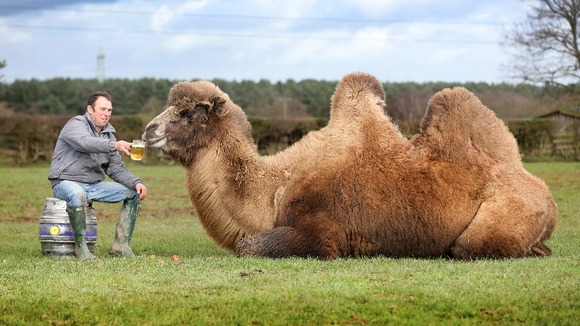 Jeffrey was bought as a birthday present for Simon's son, Tom, seven years ago, and was brought over from Holland. The family bought him for £3,000 and nursed him back to health, after Tom mentioned in passing he was fond of the animals.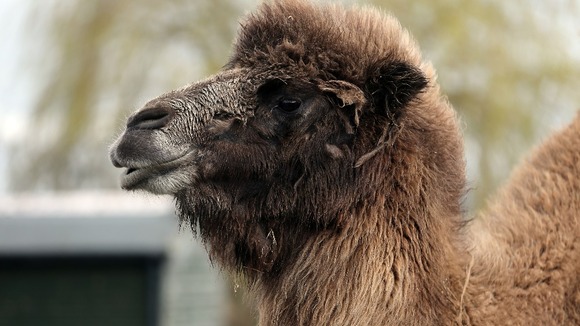 Simon, a former racehorse jockey and trainer has trained the camel to be ridden.
Jeffrey could live until the ripe old age of 60, and will have his favourite tipple to thank in his old age.