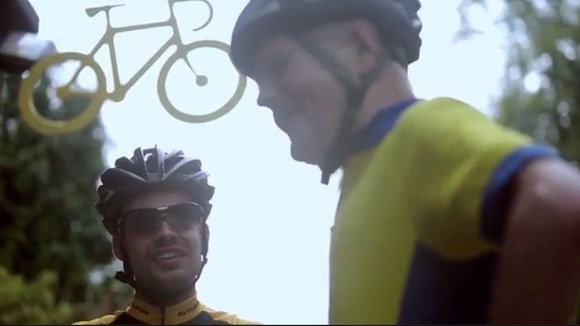 The big countdown to the Grand Départ of the Tour de France in Yorkshire begins today, with cultural events taking place across the county.
For the next 100 days, The Yorkshire Festival will feature lots of unusual exhibitions, events and performances, from a group of riders pulling a grand piano up Cragg Vale, to a dance-theatre adaptation of the celebrated Yorkshire story, Kes.
Another highlight is expected to be the world's first Ghost Peloton, which will see a team of around 50 cyclists and a collection of dancers use remote-controlled light suits to produce an evening light show outside The Tetley, in Leeds.