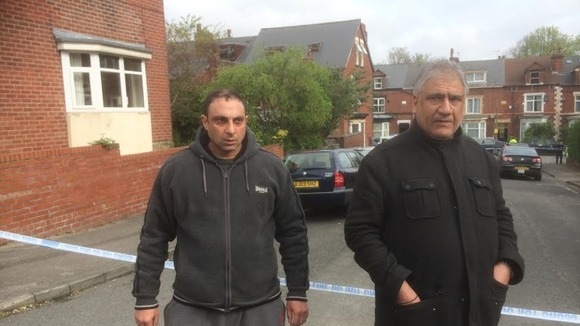 Relatives of the five people who died when fire broke out at a house in Sheffield have been arriving at the scene. A grandmother, aunt and three children died in the fire on Wake Road in Sharrow.
Cousin Ishfaq Kayani, said the children's grandmother went back into the house in an attempt to save them.
South Yorkshire Fire and Rescue said the fire began shortly after midnight on Wake Road. Four fire engines were called to the scene and an aerial ladder was used to fight the fire. Police and ambulance services also went to the house after receiving emergency calls. The road remains closed.