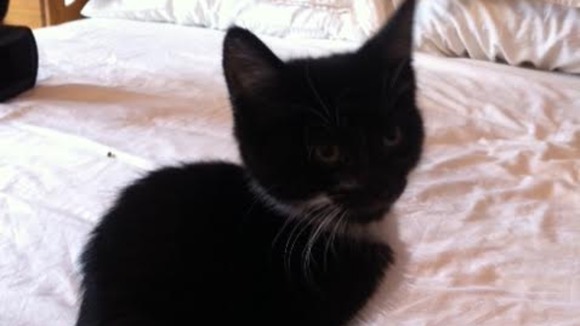 A nine-week-old kitten who was rescued from a bottle bank in Harrogate after being cruelly dumped is settling into his new foster home.
Despite being hours from death, the baby cat managed to make enough noise to alert a passer-by who saved him.
Now the kitten, who has been named Archer because of the bottles he was found amongst, is said to be on the road to recovery at his foster home.