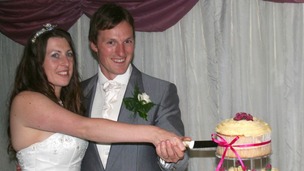 One of the killers a former South Yorkshire Police officer, murdered on his Caribbean honeymoon, has escaped from prison.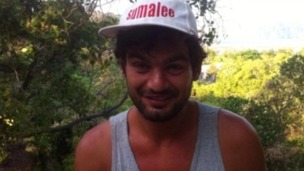 The mother of a backpacker from Yorkshire who went missing in Malaysia has reportedly provided DNA to help identify a body on the island.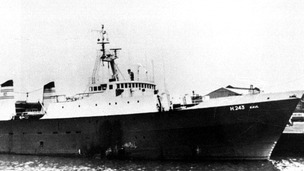 A British team of police officers are planning to travel to Russia as part of the ongoing investigation into the loss of the Gaul trawler.
Live updates
Syrian community hold vigil in Bradford
A vigil has been held in Bradford to mark the anniversary of one of the deadliest chemical weapons attacks in almost three decades.
Syrian refugees and members of the Syrian Association in Yorkshire gathered in the city this afternoon to remember the victims of the atrocity in Ghouta- when rockets containing the chemical Sarin - were fired. It is thought it claimed the lives of up to seventeen hundred people, many of them civilians.
Syrian community hold vigil in Bradford
Members of The Syrian Association in Yorkshire (SAY) are holding a vigil in Bradford today to mark the first anniversary of chemical attacks on Syrian people by the Assad regime.
It's believed around 1,500 people died in the attacks, said to be the among the deadliest chemical attacks in recent history.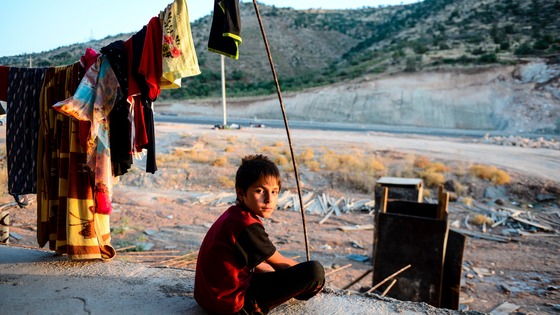 The atrocities in Syria are still ongoing with civilians being killed on a daily basis. Humanitarian crises are on the rise and the number of homeless, displaced and refugees is on the increase, with no international will to help. Thousands of children are lacking the most essential means of living, not to mention adults and the elderly.
– SAY Spokesperson
Advertisement
Father held in Iraq can return home
A man from Hull is finally able to return to his family after a court hearing in Iraq.
Kristian Nicholson said he was able to hear car bombs going off in the beseiged city of Erbil - but he could not go home because his passport had been confiscated after he had a car accident.
The family of the other man involved had asked for £70,000 - which was raised by Mr Nicholson's family, and the company he was working for.
He told Calendar about his roller coaster of emotions after he was given a six month sentence today in court - but soon found out through his translator that this was suspended and he was free to go:
Tyne Tees
Police are appealing for witnesses after a serious car crash in North Yorkshire.
The one-vehicle crash happened at around 3:10am on Harrogate Road at High Bridge, in Knaresborough. The driver, a 25-year-old man from Harrogate, suffered a serious leg injury and was taken to Leeds General Infirmary.
Any witnesses are being urged to contact North Yorkshire Police on 101.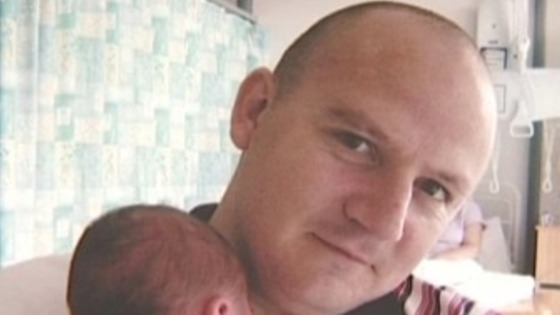 A man from Hull who has been unable to leave Iraq for more than seven months is hoping he will hear this weekend that he'll be allowed to return home. Kristian Nicholson's passport was confiscated after he was involved in a car accident.
Muslim communities across Yorkshire have raised around £6 million for charity during Ramadan.
It go towards aid charities in conflict zones. Fundraisers at the Makkah Masjid Mosque in Leeds contributed more than £100,000.
Qari Asim, from the mosque, says it is part of Muslim teachings that charity should be given to people of all cultures:
Advertisement
A hearing takes place in India today over whether to return the passports of three former soldiers from Yorkshire who were held in prison on suspected weapons charges.
Ray Tindall, Nicholas Simpson and Paul Towers had all charges dropped but the authorites have still not released their passports.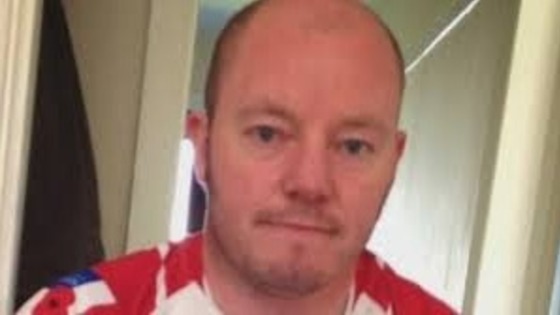 Civic leaders are meeting in Bradford tonight to recognise the efforts of people in Yorkshire who raised around £6 million for charity during Ramadan.
The Bradford Council of Mosques, estimates that more than £200,000 was raised every day throughout the holy month.
Guests invited to the event include senior Yorkshire Imams, scholars and community leaders as well as the Charity Commission and the Department for International Development, which has already pledged £600 million in aid towards the Syrian crisis.
The event is co-hosted by the Bradford Council of Mosques and Faith Associates; a non-theological organisation which works with ethnic minority faith-based communities across the UK.
We have been overwhelmed by the unprecedented response of local communities across the UK. Bradford is the second in a series of special events celebrating local community fundraising efforts and is also a platform to discuss what more can be done to help the humanitarian relief efforts on the ground in conflict zones.
– Shaukat Warraich, Faith Associates
A grandmother from North Yorkshire puts herself on the front-line of the fight against the Ebola outbreak that is engulfing Western Africa.
Cokie van de Velde, from Whixley, is an aid worker who has already been to both Liberia and Guinea supporting doctors as part of a team who are bravely battling to contain the deadly disease.
And despite the risk to her own safety, she is returning to Africa to try and save more lives as Gaynor Barnes reports.
Danger cosmetics seized by North Yorks e-crime team
A huge haul of potentially lethal cosmetics and electrical equipment has been seized, during an operation by the National Trading Standards eCrime Unit.
Officers based in North Yorkshire intercepted two large shipments of illegal goods bound for the UK.
The items, which came from China and the Far East, are often sold on Internet auction sites and contain unknown ingredients that can cause devastating consequences. Julie Harrison reports.
Load more updates