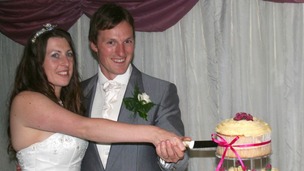 One of the killers a former South Yorkshire Police officer, murdered on his Caribbean honeymoon, has escaped from prison.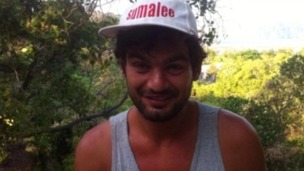 The mother of a backpacker from Yorkshire who went missing in Malaysia has reportedly provided DNA to help identify a body on the island.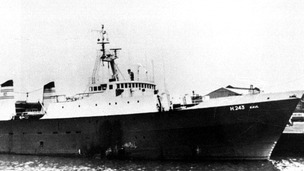 A British team of police officers are planning to travel to Russia as part of the ongoing investigation into the loss of the Gaul trawler.
Live updates
Around 500 people attended a rally in Leeds today, showing support for peace in the Middle East. In nineteen days of fighting more than a thousand Palestinians have been killed and nearly fifty Israelis. Organisers of today's event said that it was not about making political points, but supporting peace and the victims of the conflict. Simon Jackson from the Leeds Jewish Representative Council said they wanted to show support to innocents on both sides of the political divide.
National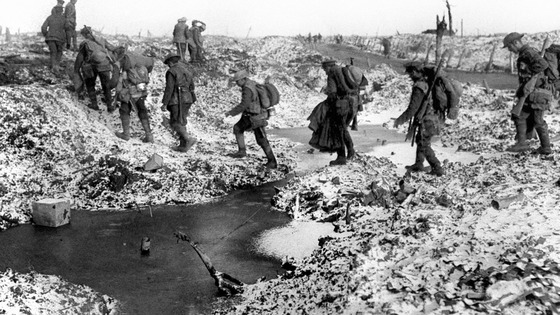 Members of the public are being asked to "turn detective" to help identify as-yet unfound historical remains of the First World War.
As part of the Britain from Above project people are being asked to "tag" an online archive of aerial photographs of sites, ruins and remains showing the impact of the Great War on English soil.
The four-year project, run by English Heritage, aims to make a collection of photographs taken by the pioneering Aerofilms company over the course of the 20th century available online.
Helen Grant, minister for the First World War Centenary, said: "The First World War left a huge footprint on the UK's towns, villages, cities and countryside.
"No matter where you live now or where your family were living and working in 1914-18, there are likely to be structures, sites or whole buildings that survive.
"Now the public can help create a lasting aerial photographic record of the impact of the war on our landscape."
People can join the Britain from Above Home Front Legacy Group for free here.
Advertisement
Sheffield's most famous sporting star is a notable absentee from the Commonwealth Games but another of the city's big names is ready for his moment in the spotlight.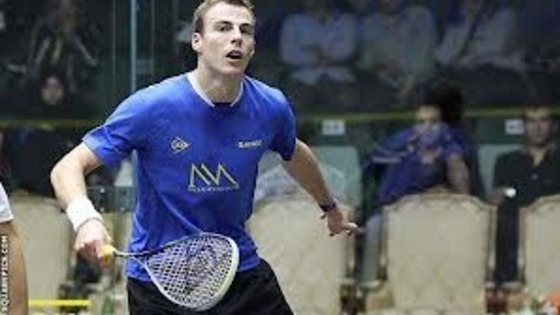 The withdrawal of Olympic champion Jessica Ennis-Hill because of the birth of son Reggie was keenly felt by the tournament, and, had she been present, the honour of carrying England's flag into the opening ceremony could have fallen on her.
As it is, squash's Nick Matthew, another product of the Steel City, will be first out at Celtic Park, with the three-time world and British Open champion recognised for his enduring excellence at the top of his sport.
The 33-year-old was selected by the rest of the England squad to carry the flag at today's opening ceremony.
The leader of a mosque in Leeds is collecting an honorary degree from Leeds Metropolitan University today. Qari Asim is being awarded for his work in building bridges between communities in Leeds since the 7/7 terror attacks.
Around a hundred people have attended a pro - Palestinian demonstration in Hull. They are objecting to Israeli army attacks on Gaza.
The Israelis say they are targeting militants firing rockets into Israel. The protestors say many innocent people are being killed.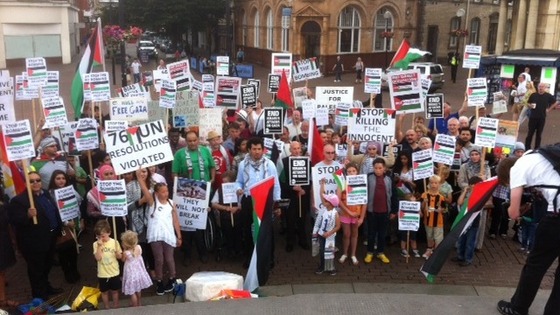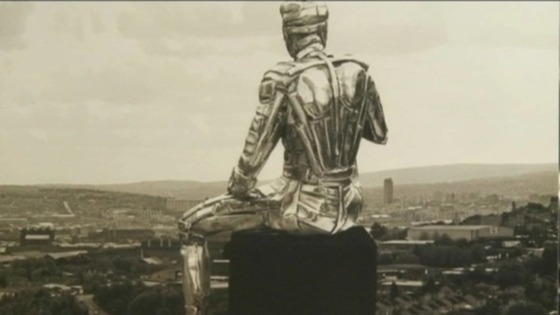 Sheffield is so famous for its steel that a 100 foot scupture which will overlook the M1 is in the making. But should our region's exports be copyright protected?
Currently the European Union only protects food and drink.
The EU admits that intellectual property rights are sketchy and "insufficient" - so a Green Paper looking to extend protection to non-food items is being analysed today.
Advertisement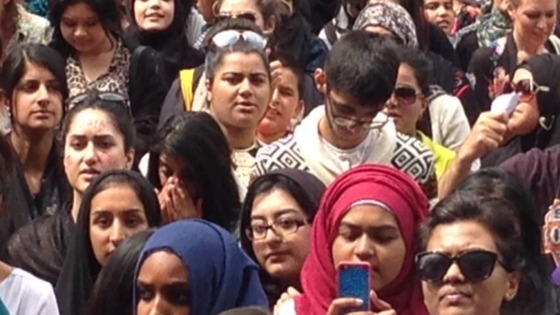 More than 1,000 people staged a demonstration outside Sheffield City Hall over violence in Gaza.
They are urging world leaders to intervene to stop further violence and deaths.
Former soldiers from Yorkshire will finally be home next week after spending months in an Indian jail. Three soldiers from East Yorkshire were arrested on suspicion of smuggling weapons as they worked onboard a ship providing protection from pirates last October.
All three were told in court that all charges against them were quashed. Helen Steel reports.
A prominent imam in West Yorkshire is among more than a hundred people who've signed an open letter calling on muslims not to go and fight in Syria.
The letter comes as another another Briton today claimed to have joined jihadi militants taking on government forces out there.
But Qari Asim, who preaches at the Makkah Mosque in Leeds says young muslims should not risk their lives in the conflict:
Crowds line streets to mark Armed Forces Day
Doncaster Central MP Rosie Winterton watched this morning's armed forces parade through the town centre. She says it is a great opportunity to celebrate the contribution made by those who gave their lives serving their country.
Load more updates