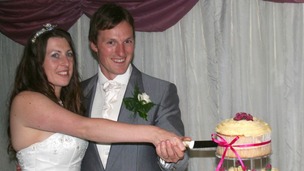 One of the killers a former South Yorkshire Police officer, murdered on his Caribbean honeymoon, has escaped from prison.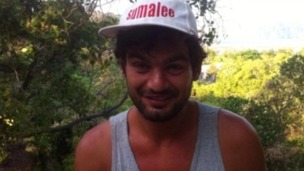 The mother of a backpacker from Yorkshire who went missing in Malaysia has reportedly provided DNA to help identify a body on the island.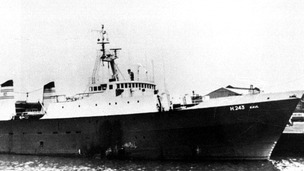 A British team of police officers are planning to travel to Russia as part of the ongoing investigation into the loss of the Gaul trawler.
Live updates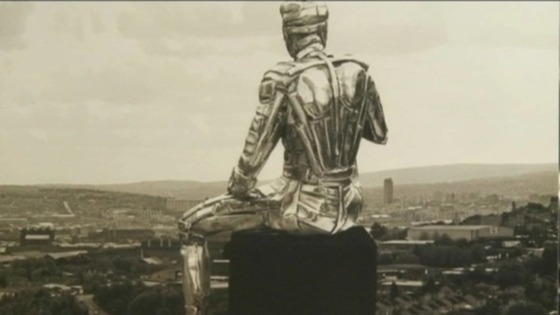 Sheffield is so famous for its steel that a 100 foot scupture which will overlook the M1 is in the making. But should our region's exports be copyright protected?
Currently the European Union only protects food and drink.
The EU admits that intellectual property rights are sketchy and "insufficient" - so a Green Paper looking to extend protection to non-food items is being analysed today.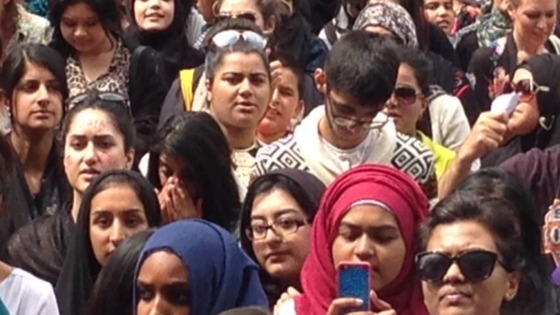 More than 1,000 people staged a demonstration outside Sheffield City Hall over violence in Gaza.
They are urging world leaders to intervene to stop further violence and deaths.
Advertisement
Former soldiers from Yorkshire will finally be home next week after spending months in an Indian jail. Three soldiers from East Yorkshire were arrested on suspicion of smuggling weapons as they worked onboard a ship providing protection from pirates last October.
All three were told in court that all charges against them were quashed. Helen Steel reports.
A prominent imam in West Yorkshire is among more than a hundred people who've signed an open letter calling on muslims not to go and fight in Syria.
The letter comes as another another Briton today claimed to have joined jihadi militants taking on government forces out there.
But Qari Asim, who preaches at the Makkah Mosque in Leeds says young muslims should not risk their lives in the conflict:
Crowds line streets to mark Armed Forces Day
Doncaster Central MP Rosie Winterton watched this morning's armed forces parade through the town centre. She says it is a great opportunity to celebrate the contribution made by those who gave their lives serving their country.
Crowds line streets to mark Armed Forces Day
Hundreds of people turned out today for a parade through Doncaster to mark Armed Forces Day. Many had connections to the three services represented. Others were just ordinary people from the town who wanted to show their thanks to those who serve their country.
Advertisement
Crowds line streets to mark Armed Forces Day
Crowds have turned out at events across our region to mark Armed Forces Day. One of the largest was in Doncaster where a parade went through the town centre this morning as James Webster reports:
Crowds line streets to mark Armed Forces Day
Lance Bombardier Ben Parkinson was one of the guests of honour at the Armed Forces Day parade in Doncaster. The soldier was seriously injured while serving in Afghanistan, losing both his legs. He says he feels proud that everyone respects the army:
Crowds line streets to mark Armed Forces Day
Don Valley MP Caroline Flint watched this morning's parade of service personnel through the streets of Doncaster in honour of Armed Forces Day. She says it is good to honour those who serve and the families who support them:
Crowds line streets to mark Armed Forces Day
Don Valley MP Caroline Flint has tweeted a message of support to families of those who serve in our armed forces on Armed Forces Day.
To those that serve and have. To their families who are always there for them. Thank you. #ArmedForcesDay
She watched the parade through Doncaster this morning where our reporter James Webster interviewed her.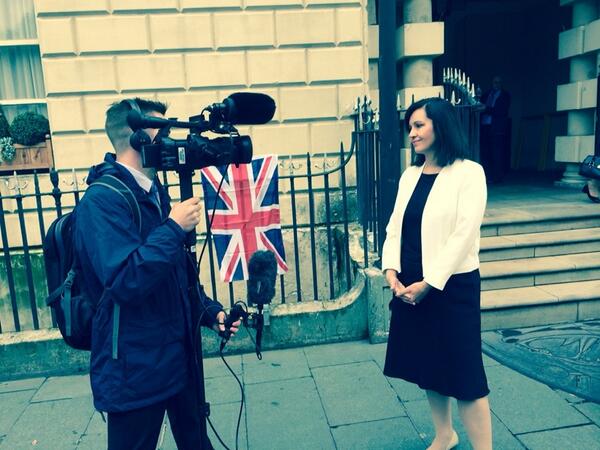 Load more updates