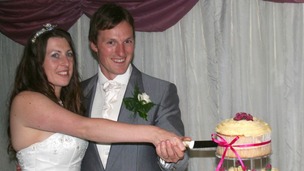 One of the killers a former South Yorkshire Police officer, murdered on his Caribbean honeymoon, has escaped from prison.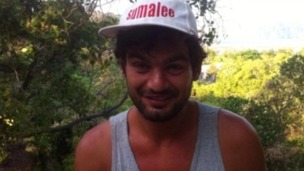 The mother of a backpacker from Yorkshire who went missing in Malaysia has reportedly provided DNA to help identify a body on the island.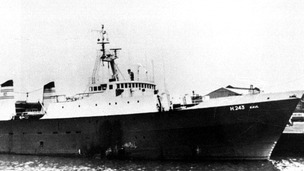 A British team of police officers are planning to travel to Russia as part of the ongoing investigation into the loss of the Gaul trawler.
Live updates
World's final flying Lancaster Bombers on tour
Thumper waits for Vera. Later today the Lancaster from BBMF will escort the Canadian Lancaster to her spiritual home http://t.co/MNAnxiAeDm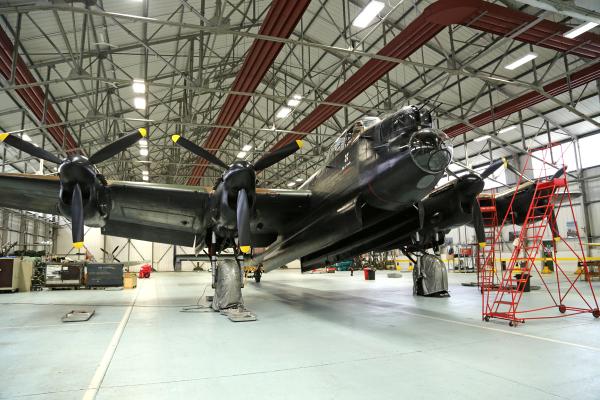 World's final flying Lancaster Bombers on tour
The last remaining airworthy Lancaster bombers will come together today in Lincolnshire.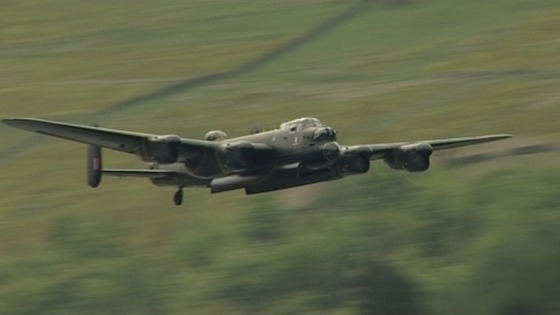 The Royal Air Force Battle of Britain Memorial Flight, based at RAF Coningsby in Lincolnshire, will join the Canadian Warplane Heritage Museum as they fly their prized Avro Lancaster.
They will all fly over Lincoln Cathedral at lunchtime, before landing at RAF Coningsby.
It will be witnessed by 125 Lancaster veterans, and organisers expect thousands of others to turn out.
Advertisement
RAF Coningsby jet escorts flight into Manchester
Granada
A man, 47, arrested on suspicion of making a bomb threat on board a plane has been sectioned under the Mental Health Act.
He was a passenger on board a Qatar Airways flight escorted into Manchester Airport by a Typhoon fighter jet. The airport was shut down while the plane was checked but no device was found.
Following his arrest he was assessed by medical staff and again by a mental health team. He was subsequently sectioned to allow for a fuller assessment and appropriate treatment.
RAF Coningsby jet escorts flight into Manchester
Granada
A passenger onboard the plane which had to be escorted into land after a hoax bomb threat, has told ITV Granada Reports that he was 'terrified' when he saw the RAF typhoon jets, and asked himself: 'Is this moment real?'.
Josh Hartley spoke to ITV News after passing through security. He was one of two passengers onboard tweeting pictures and updates from the aircraft.
RAF Coningsby jet escorts flight into Manchester
National
Another passenger aboard the Qatar Airways flight escorted into Manchester Airport today says children on board were crying amid "rumours there's a bomb on the plane".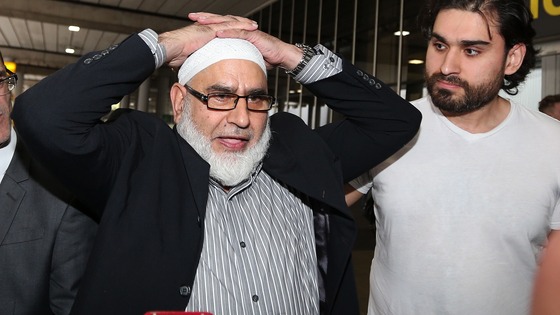 Aurang Zeb, 60, returning from a holiday to his home in Bradford, said: "I thought there was something wrong because there was a jet flying so near."
Mr Zeb said the plane landed and was taken to an area well away from the terminal and other planes, where they waited for 45 minutes then moved again closer to the terminal.
"Then I saw all the police with guns. Lots of police everywhere," he added.
Mr Zeb said two armed police then came on and removed the suspect passenger, after sitting him up and telling him: 'Put your hands up'.
RAF Coningsby jet escorts flight into Manchester
National
Police say the passenger held over an alleged bomb threat hoax on a Qatar Airways plane today is a 47-year-old man from the north-west.
"The incident arose when the pilot received information about a possible device on board the plane having been handed a note from a passenger," Greater Manchester Police said.
A full search of the aircraft had now been completed with nothing suspicious found, the force said.
Police say the man has been arrested on suspicion of making a bomb hoax and remains in custody for questioning.
Advertisement
Baroness Warsi resigns over Gaza
The Prime Minister has written to Baroness Warsi following her resignation earlier today.
In it he says he understands her "strength of feeling" about the problems in Gaza - and that the Dewsbury-born politician had been a valuable member of both the Conservative party and the Government:
"Thank you for your letter today, in which you set out your reasons for resigning from the Government. I was sorry to receive this.

"I realise that this must not have been an easy decision for you to make and very much regret that we were not able to speak about your decision beforehand.

"I understand your strength of feeling on the current crisis in the Middle East - the situation in Gaza is intolerable. Our policy has always been consistently clear: we support a negotiated two-state solution as the only way to resolve this conflict once and for all and to allow Israelis and Palestinians to live safely in peace.

"Of course, we believe that Israel has the right to defend itself. But we have consistently made clear our grave concerns about the heavy toll of civilian casualties and have called on Israel to exercise restraint, and to find ways to bring this fighting to an end.

"As part of that, we have consistently called for an immediate and unconditional humanitarian ceasefire.

"More widely, I would like to take this opportunity to let you know how grateful I am for the contribution you have made to the Conservative Front Bench, both in Opposition and in Government, over seven years' continuous service.

"As the Minister for Faith and Communities, working with Eric Pickles in the Department for Communities and Local Government, you played an important role in the Government's integration agenda – building more united communities, tackling hate crime, harnessing the power of faith groups and championing Britain's common heritage.

"At the Foreign and Commonwealth Office, your hard work in tackling persecution around the world, between faiths and within faiths, has had a lasting impact, as has your work to put the UK at the heart of the global Islamic Finance system.

"You can also take pride in how you have built relationships with the countries and leaders of Central Asia, and particularly the role you have played supporting democracy and women's rights in Afghanistan and Pakistan.

"Perhaps most importantly, I would like you to know how much I have personally appreciated your support and friendship over the years, and your commitment to our Party and the Government. You were one of the early supporters of my leadership campaign in 2005, something for which I remain grateful.

"We have been through a great deal together since then and I will never forget how proud we both were when, in May 2010, you joined the Cabinet as Chairman of the Conservative Party.

"You can take pride in your achievements in Government and, especially, for being the first Muslim woman in any British Cabinet. I appreciate your assurance of support in the months and years to come and I hope that you will always feel able to raise any issue with me at any time. "This comes with my thanks, and best wishes for the future."
– David Cameron
RAF Coningsby jet escorts flight into Manchester
National
A man pulled from the Qatar Airways plane at Manchester Airport has been arrested on suspicion of making a hoax bomb threat, a spokesman for Greater Manchester Police has said.
RAF Coningsby jet escorts flight into Manchester
National
Photos from Reuters show a man in handcuffs being led off the Qatar Airways plane at Manchester Airport by armed police.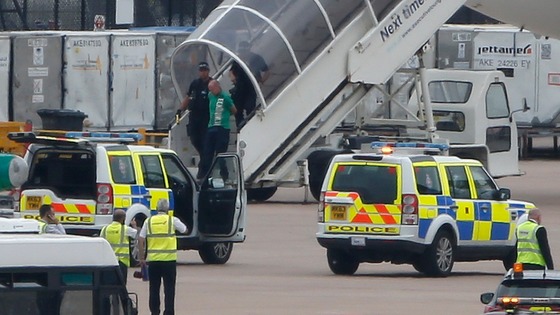 RAF Coningsby jet escorts flight into Manchester
National
Qatar Airways has said the crew of the plane escorted into Manchester by an RAF jet had received a threat about a possible device on board.
Load more updates