A woman from Sheffield has today been named as one of the two Britons who died in a train crash in north India
Loraine Toner and a pensioner from South Shields were killed in the accident yesterday afternoon.
The train was travelling from Kalka to the Indian Himalayan town of Shimla when nine carriages came off the track at around 1pm local time on Saturday.
Passengers were travelling on a four-carriage tourist service chartered by Great Rail Journeys.
Chief executive officer Peter Liney said 36 passengers and one tour manager were on the train.
A number of victims were taken to a local hospital, where three people are still being treated for non life-threatening injuries, he added.
"The remaining passengers are safe in the hotel in Chandigarh and are awaiting the arrival of Great Rail Journeys' emergency response team, led by our director Julian Appleyard and accompanied by an expert counsellor.

"The team will offer any support and help necessary to those passengers who are there.

"On site there continues to be a team of our representative's local staff who are there to give whatever aid and assistance they can.

"We would like to express our very sincere thanks for the enormous support the Foreign and Commonwealth Office has provided over the last 24 hours and, indeed, for the assistance given by the Indian Consular offices in the UK in fast-tracking the emergency visa applications we have required.

"The families of those who were fatally injured have been informed.

"We are working with the FCO to assist their relatives in travelling to India as soon as possible."
– Peter Liney, Great Rail Journeys Chief Executive
"I am deeply saddened that two British nationals have been killed and many others injured in a train accident in northern India.

"My thoughts are with their family and friends at this difficult time.

"Teams from the British High Commission in New Delhi and Deputy High Commission in Chandigarh are on their way to the area to help all those affected."
– Hugo Swire, Minister for Asia
The cause of the derailment is not yet known.
The tour, India's Golden Triangle, left for India on September 10 and was due to finish on September 22.
A woman from Sheffield is one of two Britons who died in a train crash in North India.
She has been named as Lorraine Tonner and she was travelling on a four-carriage tourist service chartered by York-based Great Rail Journeys.
Advertisement
Prayers are being said in our region for the victims of the the mosque tragedy in Mecca. More than a hundred people were killed when a crane crashed down on the Grand Mosque in Saudi Arabia's holy city.
The accident comes as thousands of muslims are preparing to descend on Mecca for the annual Hajj pilgrimage.
A series of rallies have been held across our region today aimed at highlighting the plight of refugees fleeing war-torn Syria.
Under the banner " Refugees are welcome here " campaigners assembled in Doncaster, Leeds, Bradford, Huddersfield, Sheffield, Hull, and Barnsley to urge the government to do more to protect and take in the refugees. A national demonstration was also held in London.
Campaigners are also helping to provide the refugees with practical aid by setting up collection points to receive donated clothing and other items.
Tony Christie and Ranagri have joined forces to produce an album of 12 of the most well loved Irish Folk Songs.
Tony, who grew up in South Yorkshire, and was introduced to these songs by his musical Irish grandparents and came together with Irish folk band, Ranagri to perform them. He came into the ITV Calendar studios to talk about the process with Duncan and Gaynor:
DNA found on the weapon allegedly used in the murder of two British backpackers in Thailand does not match the men accused of killing them.
Read the full story ›
Advertisement
A Syrian refugee has told ITV News of her terrifying journey from Calais to the United Kingdom.
Read the full story ›
Letters penned by Stan Laurel which describe how his 'dear pal' Oliver Hardy lost ten stone in the years before his death are to be sold.
Read the full story ›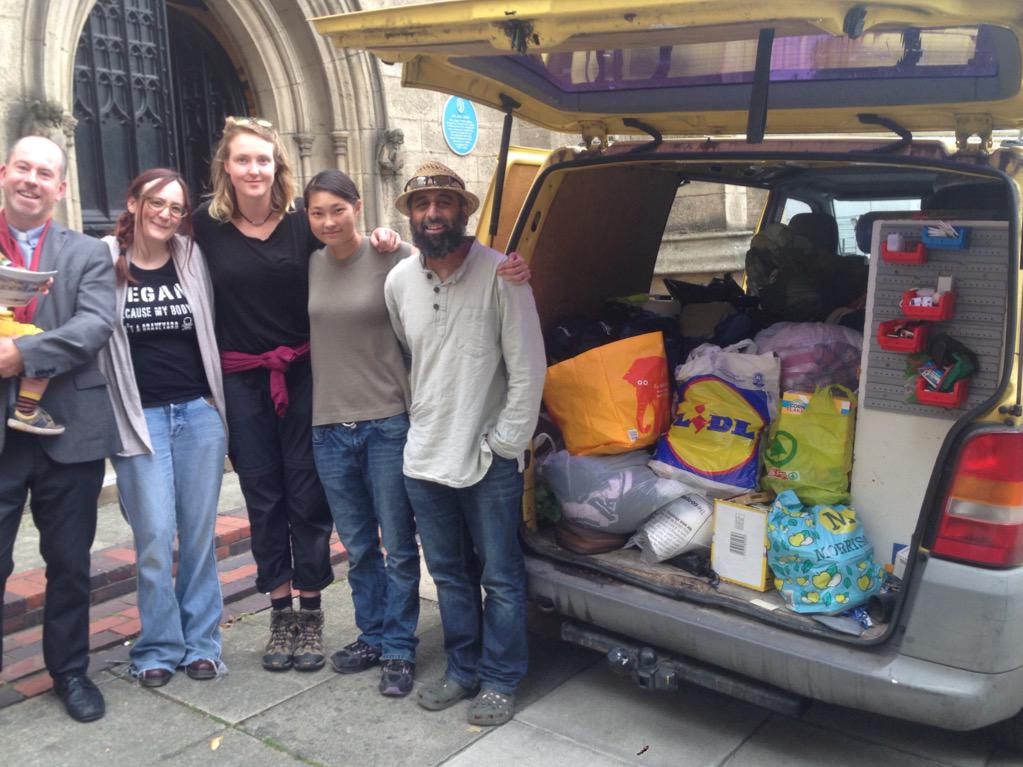 Towns and cities across our region have promised to take in some of the tens of thousands of refugees heading to the UK.
Yesterday the Government pledged to take 20 thousand people from Syria over the next five years.
Today - councils in Yorkshire and Lincolnshire have been setting out how they could help. But there are questions about how the already-struggling councils - can afford it all. Michael Billington reports.
Load more updates