The Conservative MP for Haltemprice and Howden, David Davis has told the Commons that he remains unconvinced that British involvement in air strikes on Syria is a good idea.
He told MPs debating the issue ahead of tonight's vote that the so-called Islamic State had grown stronger since a bombing campaign began in Syria.
The Labour MP for Batley and Spen, Jo Cox has announced she will be abstaining from tonight's Commons vote on British air strikes on Syria.
With regret, I feel I have no option but to abstain on tonight's #SyriaVote
– Jo Cox MP
Advertisement
The Labour MP for Hull West and Hessle Alan Johnson has been stating his case for supporting British involvement in air strikes on Syria.
Mr Johnson told the Common that he believed that tonight's vote would not alter the so-called Islamic State's ability to plan and execute a terror attack on Britain.
A Labour MP has called on Jeremy Corbyn to expel party members who abuse and threaten parliamentarians over the vote on Syria.
Read the full story ›
Emergency services from across Yorkshire are today testing procedures for dealing with multiple 'major incidents' in South Yorkshire.
'Exercise Keep Valley' will simulate the decontamination of people who have been covered in poisonous chemicals as part of a suspected terrorist attack.
The main activity will take place at Doncaster's Keepmoat Stadium- but another major incident simulated elsewhere in the county will test how fire services respond to more than one large scale event.
The exercise will involve staff and vehicles from all four fire and rescue services in Yorkshire & Humber, plus other partner agencies, to test the arrangements those organisations already have in place for supporting each other across traditional county borders.
The 'incident' will include the deployment of the fire service's Detection, Identification and Monitoring and Mass Decontamination vehicles which carries showers-tents and emergency clothing.
A small area around the Keepmoat Stadium will be closed to the public so the specialist equipment can be deployed.
The Labour MP for Hull North, Diana Johnson has taken to social media to reveal that she has received an e-mail threatening MPs who vote for air strikes in Syria.
In a post on her Facebook page, she said she is saddened to have been sent an e-mail by an anonymous individual who claims to be a Labour Party member. The e-mail outlines a campaign of deselection against any MPs who support air strikes.
Those Labour Party MPs who vote for the bombing of Syria the Labour Party members will be lobbied to follow the following process.

Six months after the Vote on bombing Syria the Labour Party Members will lobby in the Constituency Labour Parties to move a vote of no confidence at constituencies meetings in those Labour Party MPs who vote to bomb Syria. If the Vote of no confidence is carried the MPs can then limp on until their selection at the next General Election when they will be deselected. During the 4 year period in the run up to the next general election the whole country will now of the no confidence in the MPs from their Labour Party constituencies. That is the least the Labour Party members will do to try to wash the blood from their hands of the innocent civilians which the bombs will surely kill.
– E-mail send to Diana Johnson MP
Advertisement
David Wood outlines how for MPs the decision about voting on military action is the most serious they can make.
Read the full story ›
Labour MP John Mann has told ITV's Good Morning Britain that airstrikes against Islamic State in Syria would be a "gesture" that "ducks the big questions".
"It's a gesture because it doesn't get rid of Islamic State, and the Americans have been bombing there for a long period of time and that hasn't worked," he said.
"And it ducks the big questions.
"It's about getting the Russians and the Arab states together."
He added that airstrikes were "nonsense" because they raised the prospect of working against Russians, Iranians and the Syrian army who are already in Syria.
Shadow foreign secretary Hilary Benn has restated his intention to back airstrikes in Syria - but denied that the issue has caused rifts in the Labour party.
The Leeds Central MP argued that he believed leader Jeremy Corbyn's decision to allow MPs a free vote was a nod to democracy, rather than a sign of weakness.
I think Jeremy has shown really strong leadership in recognising that different people in the party - including in the shadow cabinet - have got different views, and said 'right, we will set out each of us what we think, and Parliament will decide'.

I think that is good for democracy - it's a different kind of politics to the one that you may be used to, but I think it's the right thing to do in those circumstances.
– Hilary Benn MP
However, he confirmed he was planning to vote in opposition to Mr Corbyn after tomorrow's debats.
"People are at risk, people are dying because of the activities of this organisation, and the fundamental question is: Are we going to play our full part, working with other nations, to try and resist this threat?" he said.
"I am persuaded that yes, we need to do precisely that."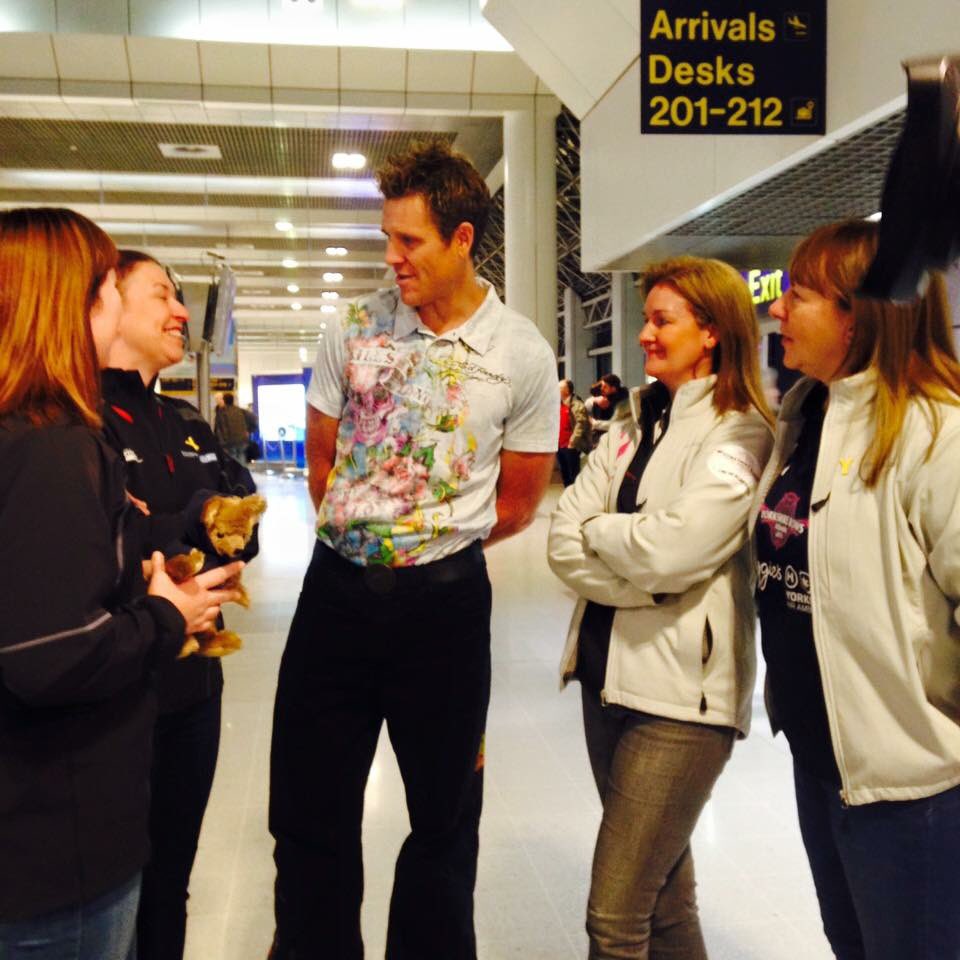 Load more updates