Advertisement
M69 Southbound blocked, queueing traffic due to multi-vehicle accident between M1 J21 / A563 (Leicester) and J2 B4669 (Burbage).
An action group formed in Southwell in Nottinghamshire to help residents hit by flash floods has welcomed the government's offer of money to pay for repairs and say an injustice has been put right.
150 homes in the town were flooded when a month's rain fell in an hour in July 2013.
Southwell Flood Forum was aggrieved when the government announced financial help for victims hit by flooding in 2014, such as those in Somerset.
But today, following pressure from the Forum and Nottinghamshire MPs Robert Jenrick and Mark Spencer, the offer was extended to communities affected last year as well.
Residents will be able to apply for grants of up to £5,000 through the county council.
The town is hoping for further good news next week when the Chancellor is expected to announce a package of flood mitigation measures in his Autumn Statement.
One lane closed and heavy traffic due to broken down vehicle on M1 Southbound between J29 A617 / A6175 (Chesterfield / Mansfield) and J28 A38 (Alfreton / Mansfield). In the roadworks area.
Commuters have been giving their views to ITV News Central after a consortium involving Sir Richard Branson's train company Virgin Trains was chosen to run the East Coast main line franchise from next year.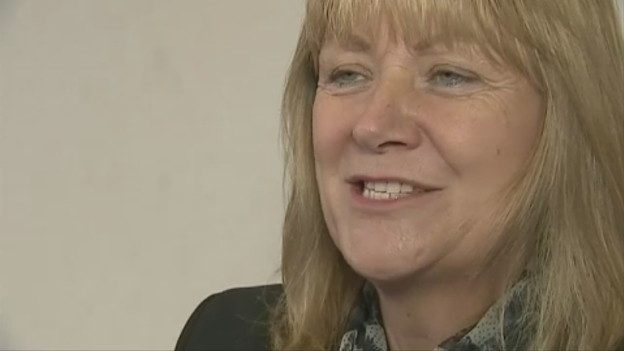 Advertisement
Inspectors have told a troubled primary school in Nottinghamshire that it continues to have serious weaknesses and its plan of action to improve is "not fit for purpose".
Ofsted says St Edmund Campion Primary in West Bridgford has not made enough progress since its last inspection.
The headteacher, Dorothy Longley, resigned earlier this month just before she was due to face a disciplinary hearing.
South Nottingham Catholic Academy Trust, which runs the school, says inspectors are due back in the spring when they expect to be "well on the way" to coming out of serious weaknesses.
The police officer at the centre of the Plebgate row has said the "pain" of going through the courts "has been indescribable" after a judge found in his favour over Andrew Mitchell.
Speaking outside the High Court, PC Toby Rowland said he had "huge regret" that "what happened at the gates of Downing Street more than two years ago ended up here".
He said he and his team had tried "everything possible" to avoid court action.
"I am delighted that here again my innocence, integrity and reputation as a police officer has been recognised," he added.
PC Rowland also called for a "line to be drawn" over the incident.
Load more updates
Back to top