Australian cricket coach Darren Lehmann has led tributes to batsman Phil Hughes, who has died after suffering a severe head injury in a match.
Australian batsman Philip Hughes has died aged 25, days after being hit on the head with a ball.
Australian team doctor Peter Brukner said the 25-year-old "never regained consciousness" following his injury on Tuesday.
Hughes, who would have turned 26 on Sunday, was "not in pain before he passed and was surrounded by his family and close friends", Bruckner added.
Hughes collapsed after being struck in the head while batting for South Australia in a match against New South Wales in Sydney.
He was given mouth-to-mouth resuscitation on the pitch before being rushed to hospital for emergency surgery.
Advertisement
More than 200,000 pensioners in the East Midlands are struggling to cope with basic tasks at home like cooking, dressing or bathing.
That's according to a report by the Age and the Strategic Society Centre.
It claims thousands of pensioners are living without basic day-to-day support or council services in their own homes.
Two firefighters in Leicestershire have turned their hand to graffiti art to deliver a message about safe driving.
They have just completed this mural outside their station in the New Parks area of the city.
The work highlights the four biggest road dangers: drink and drugs, using mobile phones, speeding and not wearing seat belts.
Advertisement
A Labour MP has called on the Prime Minister to renew efforts to bring to justice those responsible for the 1974 Birmingham pub bombings which killed 21 people.
Khalid Mahmood (Birmingham, Perry Barr) asked what action David Cameron intended to take on the 40th anniversary of the attacks.
Mr Mahmood told the Commons he attended a service at the weekend with families of those who lost loved ones, adding: "After a 40-year-long wait there is still no action to bring to justice the perpetrators."
Mr Cameron replied: "First of all, our sympathies and condolences should still go to those people who lost their relatives 40 years ago.<
"When you lose a relative that stays with you. The grief and the pain stays with you forever.
"I think it is important that we continue to work to try and make sure that we address all the issues that happened in the past and find those that are responsible and try to help people come to terms with what has happened.
"That needs to happen in Northern Ireland as well as on the mainland."
Twenty-one people lost their lives in the bombings on November 21, which also left more than 180 injured. The two blasts - at the Mulberry Bush and Tavern in the Town pubs - happened when the bars were packed with teenage drinkers.
Police had tried to evacuate the premises after the Birmingham Post newspaper received a telephone warning the attacks were imminent, but failed to do so in time.
The so-called Birmingham Six were found guilty in 1975, but released after 16 years in prison when their convictions were overturned in 1991. The real perpetrators have never been prosecuted.
A new six million pound centre for patients suffering from cystic fibrosis will help transform the lives of those with the disease - that's according to health bosses at the City Hospital in Nottingham.
They say some of the facilities and technology are the best in Europe.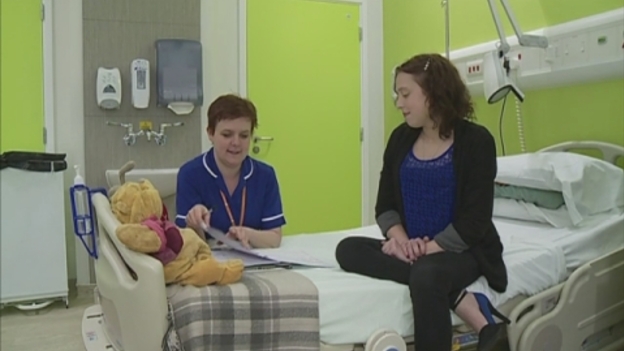 Load more updates
Back to top