There has been a chemical incident on M6 in Warwickshire involving a white powder at Corley Services South.
The fire service were called out in the early hours of this morning.
The driver of a lorry had fallen ill after inhaling a white powder, believed to be a cleaning product, after a package he was carrying had split.
He has been taken to hospital and specialist teams say the substance poses no threat to the public.
Midland Metro has tweeted it's only running a 9 tram service this morning after a tram failure at Birmingham Snow Hill station.
It says however trams are still running between Priestfield and Birmingham Snow Hill.
Advertisement
Bosses at Birmingham City Council have warned that some services currently used by residents will be lost altogether as part of sweeping budget cuts in the coming years.
The authority – which has already cut around more than £465 million since 2010 – is facing a further £300m of cuts by 2018.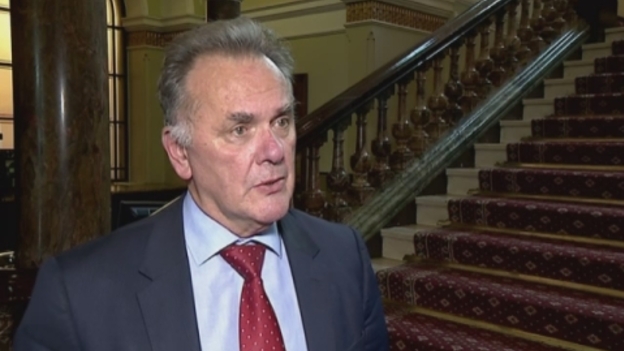 Birmingham City Council leader Sir Albert Bore told ITV News Central they had exhausted options involving devolution to district councils and outsourcing, and warned that some services would be lost completely.
The council has undertaken a review of all its services and ranked them, with those coming lowest more likely to face severe job cuts or to be axed altogether.
British Transport Police, along with Samaritan volunteers, are holding a conference in Coventry today to talk about what more can be done to reduce the number of preventable suicides on railways.
Official figures show there have already been 279 suicides or suspected suicides on the rail network this year.
Network Rail is undertaking a series of trials, including installing calming blue lights on platforms. Sensors will also be added near the platform edges which will be triggered when someone gets too close.
Celebrations will be held later for Diwali Day in Leicester. Festivities are taking place in Cossington Street Recreation Ground.
Diwali celebrations in Leicester attract around 35,000 people from across the country. They are among the biggest outside the Indian subcontinent.
Advertisement
An extra £30 million will be ploughed into Birmingham's troubled children's services department next year, with new jobs to be created, it can be revealed today.
It comes as the council struggles to find an extra £300m in expected cutbacks in the coming years.
City council leader Sir Albert Bore said the extra money will be spent on bringing the department up to scratch, including recruiting a number of new social workers.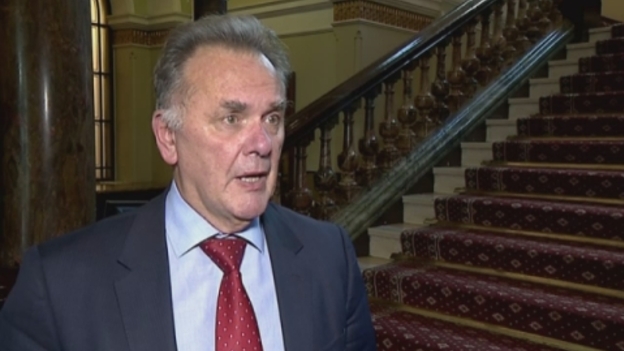 He added that bosses were hoping for "some good news soon" in the hunt for a new director of children's services, after their last appointment Bernie McNally quit in the middle of her month-long induction period. He argued that problems recruiting and retaining social workers was not a problem exclusive to Birmingham.
Sir Albert said the authority would be applying to the government in the hope of receiving extra funding to help improve the department, which has been rated as 'inadequate' by Ofsted for the past six years.
But, he warned, if the answer from Westminster was no, the money would have to come from yet more budget cuts.
The council has already made some £465msavings since 2010, with more than £300m of cutbacks still to come by 2018.
Sir Bore's comments came ahead of the release of a consultation report, which is appealing for people to contribute their views on where the axe should fall ahead of the 2015/16 budget.
Derby County player Jeff Hendrick has posted a video on social media of his manager Steve McClaren getting caught up in the wind.
It shows the manager holding a suit bag and being blown about in the recent windy weather.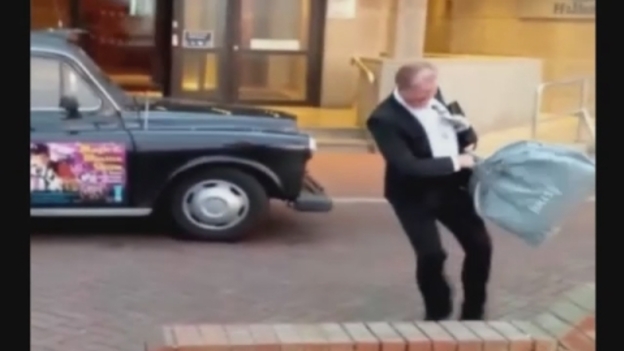 Video courtesy of jeff_hendrick/Instagram
Load more updates
Back to top