A Falklands war veteran from Spondon in Derbyshire is hoping he can finally find closure after tracking down the family of an Argentinian soldier he killed during the conflict.
Gordon Hoggan suffered years of depression after the incident 32 years ago.
The dead soldier's family say they are happy to meet him.
Cybercrime experts are warning Christmas online shoppers to be extra vigilant and look out for the signs of scams as 'Black Friday' gets underway.
It marks the first day of what is expected to be one of the busiest shopping weekends of the year on the high street and online as retailers slash their prices in the run up to Christmas.
Online shopping fraud increased by 31% during last year's Christmas period, according to figures based on reported crime figures from police forces across the UK.
Mobile phones, games consoles, footwear, clothing and other technical devices are said to be among the most risk items for Christmas shoppers to buy online.
Advertisement
A woman and a boy, believed to be mother and son, are in a critical condition after a fire at an apartment in Kidderminster.
Police are treating the fire in The Horsefair as suspicious.
The two seriously injured have both been taken to hospital - the woman to the Queen Elizabeth Hospital in Birmingham, and the boy to Birmingham Children's Hospital.
Two others were treated for smoke inhalation, and were taken to Worcester Hospital, where their condition is not described as serious.
Plans are being put in place to house people who will not be able to return to nearby properties tonight.
The road at the scene remains closed to traffic.
Shoppers across the Midlands are expected to purchase thousands of bargains today as high street retailers slash their prices in the run up to Christmas.
Today is dubbed 'Black Friday' which marks the first day of what is expected to be one of the busiest shopping weekends of the year.
Visa Europe predicts that £360,000 will be spent every minute.
Advertisement
M69 Southbound blocked, queueing traffic due to multi-vehicle accident between M1 J21 / A563 (Leicester) and J2 B4669 (Burbage).
An action group formed in Southwell in Nottinghamshire to help residents hit by flash floods has welcomed the government's offer of money to pay for repairs and say an injustice has been put right.
150 homes in the town were flooded when a month's rain fell in an hour in July 2013.
Southwell Flood Forum was aggrieved when the government announced financial help for victims hit by flooding in 2014, such as those in Somerset.
But today, following pressure from the Forum and Nottinghamshire MPs Robert Jenrick and Mark Spencer, the offer was extended to communities affected last year as well.
Residents will be able to apply for grants of up to £5,000 through the county council.
The town is hoping for further good news next week when the Chancellor is expected to announce a package of flood mitigation measures in his Autumn Statement.
One lane closed and heavy traffic due to broken down vehicle on M1 Southbound between J29 A617 / A6175 (Chesterfield / Mansfield) and J28 A38 (Alfreton / Mansfield). In the roadworks area.
Commuters have been giving their views to ITV News Central after a consortium involving Sir Richard Branson's train company Virgin Trains was chosen to run the East Coast main line franchise from next year.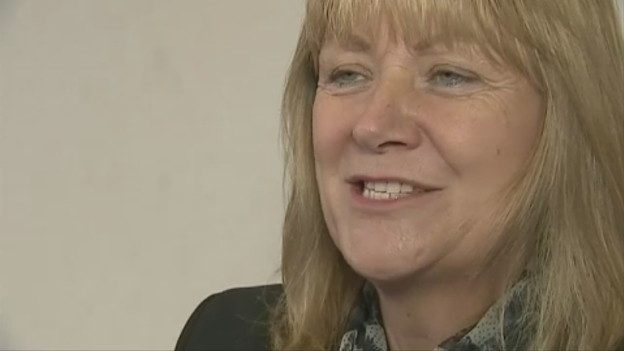 Load more updates
Back to top