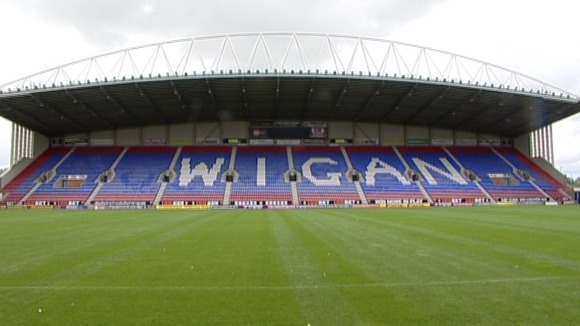 Bent is likely to miss the rest of the season after rupturing ankle ligaments in the game between Wigan and Aston Villa.
He appeared to catch his studs in the turf.
It is not the first time the Wigan pitch, which is shared by the rugby league club, has come in for criticism but Martinez does not think it is a major problem.
I think the pitch is the same for both teams.You have to adapt to it."
He says the Bent injury was an unfortunate incident.