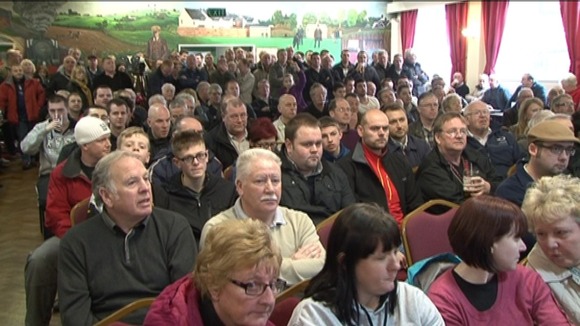 Hundreds of Port Vale fans have held a meeting to try to find a solution to the club's financial problems.
Vice-chairman Mike Lloyd was booed by supporters after he turned up uninvited.
Fans are angry as the club faces going into administration amid unpaid tax bills and sanctions by the Football Association and tax officials.
The emergency meeting was organised by supporters in Stoke-on-Trent yesterday.
Her Majesty's Revenue and Customs have issued the club with a winding up petition because of an unpaid tax bill and the club also owe Stoke City Council more than two million pounds.
Last week the club was also unable to pay its players and former chairman Peter Millers resigned leaving Port Vale without the required number of directors to run the business.
Those at the meeting say they don't understand how the club has got itself into debt.
We're on the precipice as far as I can see, it's administration or liquidation there's no two options"

"Port Vale has accumulated nine million pounds of debt over nine years. Not in twelve months, not in six months, but since both the current board and previous board have been in charge they've gradually strangled and killed our club"
The club first got into financial difficulty after borrowing £2.25 million from Stoke City Council in 2006. However its failed to keep up with repayments and still owes the local authority £1.8 million.
To cover the debt Port Vale took out another loan with a firm based in Gibraltar in December.
But the club has been unable to balance the books and two weeks ago it was sued by its shirt sponsor and a transfer embargo is being enforced over the unpaid tax bill.
Supporters have previously organised protests and have tried to encourage people away from buying tickets to matches to try and oust the club's board.
Speaking after he was booed out of the meeting, vice-chairman Mike Lloyd said the fans were not helping the situation.
I don't think the board as a whole can accept full responsibility for this, as I've tried to explain, if your income is down, if your overheads are up, if there are campaigns for people to stay away, not to buy season tickets, not to buy single tickets, not to spend money in the shop - then you're bound to get into trouble. The problem here is this campaign started out to remove a board of directors some 12 months ago and the danger now is of course the baby's been thrown out with the bathwater because it's gone past the point of just trying to remove the board"
– Mike Lloyd, Vice-chairman Port Vale FC

Businessman Mo Chaudry has expressed interest in buying the club after having previous offers turned down.

He's told Central News he would make an offer but only at the "right price".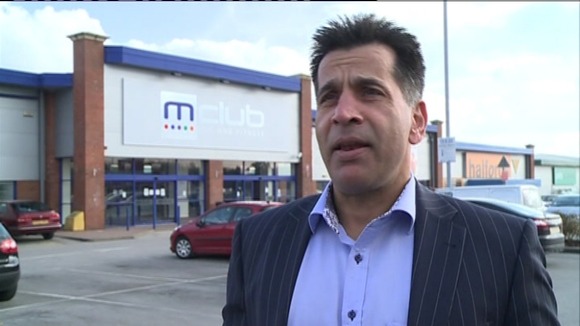 Stoke City Council are expected to decide today whether to help keep the club afloat until the end of the season.