Flight Lieutenant Kirsty Stewart, who's 33, is moving to a ground role after two of her team's pilots were killed in separate incidents in 2011.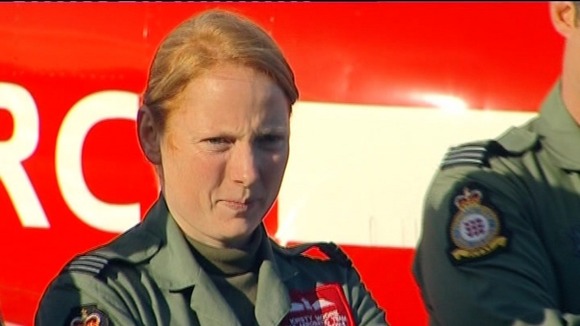 Flt Lt Jon Egging, who was from Rutland, died when his plane crashed after an air show near Bournemouth Airport in August.
Three months later, Flt Lt Sean Cunningham was killed after being ejected from his Hawk T1 jet while it was on the ground during training at the display teams base at RAF Scampton in Lincolnshire.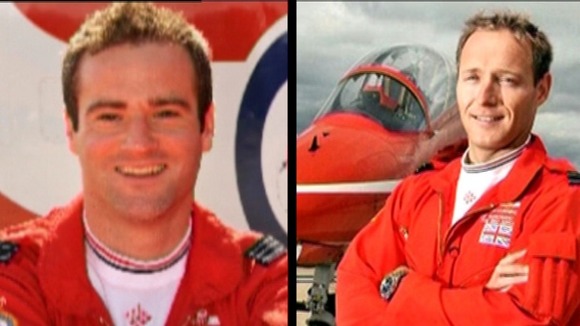 A source at the Ministry of Defence said Flt Lt Stewart is to be reassigned after the "tragic events" of 2011 had an "adverse effect" on her.
She will be posted to another role in the RAF and will not fly for the forseeable future.
It's understood the move is not the subject of any disciplinary procedure or related to her gender.
A source at the Ministry of Defence said:
"Not many people outside of the Red Arrows will understand the pressure and busy schedule that the team endure through a normal season.

"These factors have been exacerbated by the tragic events of 2011.

"This has had an adverse effect on Kirsty and has resulted in the Royal Air Force deciding that it would be more appropriate for the individual and the service if Kirsty is reassigned."
The 33-year-old made history in 2009 when she became the first ever female pilot to join the aerobatic display team.
She flew in the position of Red 9, and her departure means there will be just seven jets in the Red Arrows formation instead of the usual nine.
However nine planes will still take part in official fly pasts.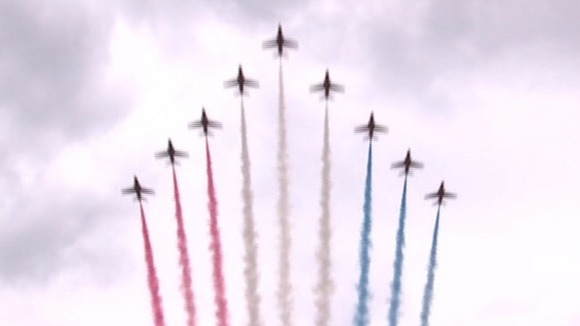 The Ministry of Defence said:
"The Red Arrows will conduct aerobatic displays with seven aircraft rather than the usual nine in 2012 due to the unavoidable posting of one of their pilots."With safety paramount, but the quality of the displays vitally important, it has been decided that seven aircraft presents the most visually balanced and dynamic formation."The team will still carry out official flypasts with nine aircraft. The Red Arrows will return to a full aerobatic formation of nine aircraft in 2013."
– Ministry of Defence spokesperson