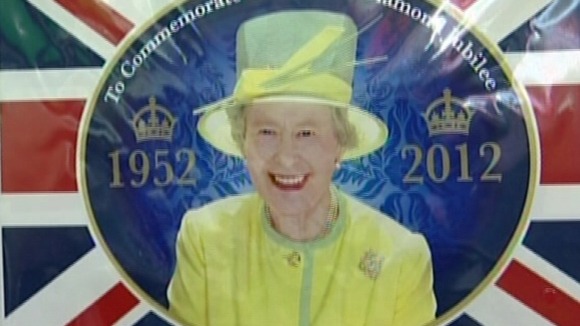 Leicester city council have unveiled plans for a new four-million-pound open space in the city to mark tomorrow's visit by the Queen.
It will be located at St Nicholas place and named Jubilee square.
Mayor of Leicester Sir Peter Soulsby said it was an ideal opportunity to mark the Queen's Diamond Jubilee as well as providing a great space for the people of Leicester, now and in the future.
"In an area that is now car park, bus stop, a taxi rank, we will be creating a new civic square, Jubilee square, to mark the Queen's diamond jubilee.

"And to give the people of Leicester and visitors to our city, an opportunity to appreciate the historic setting of the square and also to relax after work or shopping - a valuable opportunity to mark the Queen's diamond jubilee but also to provide something for future generations."
– Sir Peter Soulsby, Mayor of Leicester

Meanwhile, one thousand metres of bunting has been put up and around 10,000 union flags have been handed out so people can turn the city into a sea of red, white and blue for Her Majesty, the Duchess of Cambridge and Prince Philip.

Bev Blockley, assistant manager at party shop, Paper Tiger, said judging by the sales of red, white and blue items, the Queen is still as popular as ever.
"We've sold loads and loads, hundreds of flags, bunting, especially the ones with the Queen's face on.

"They seem to be picking those ones up. Hats, the china, it's just been absolutely manic."
– Bev Blockley, party shop assistant manager