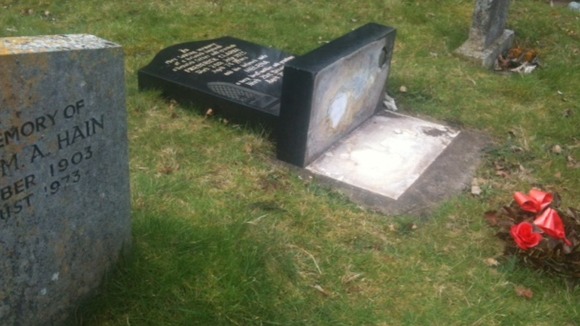 The graves at St Mary Magdelene's Church in Lillington were first attacked at the end of January. In the second attack, headstones were toppled over and stonework damaged.
Fifty graves have been targeted and community beat manager PC Jon Belcher says:
"These despicable incidents have no apparent purpose but have caused significant upset to friends and relatives and those in the church community.